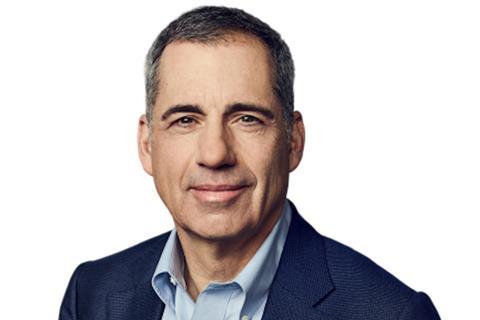 Aisle-roaming robot maker Bossa Nova has appointed a new CEO. Stuart Pann joins the company from IT company HP, where he was chief supply chain officer.
Bossa Nova's eight ft tall robots autonomously map large-format grocery stores and then travel up and down the aisles, scanning the shelves. The onboard cameras and AI send data to servers that crunch what's been seen to detect out-of-stocks, product facings, misplaced items, labels, barcodes and prices.
Pann joins following a significant win for the company, which has a European HQ in Sheffield. In January it announced its shelf-scanning inventory robots would be rolled out in 1,000 Walmart stores – about a fifth of the total number of stores – in the US.
Bossa Nova confirmed multiple trials of its system were underway with UK grocers.
Pann said he was "truly honoured" to work for a company bringing "bleeding-edge artificial intelligence" to retail inventory management.
"Working alongside an exceptional team that's developing ground-breaking solutions for retailers to improve retail operations is most rewarding. I am excited to lead Bossa Nova on its next phase of global growth and market leadership," Pann said.
He replaces Bruce McWilliams in the top spot. McWilliams is remaining with the company, in the role of COO.
"Stuart brings an extensive supply chain background that will help further drive our business' growth and scale," said McWilliams.