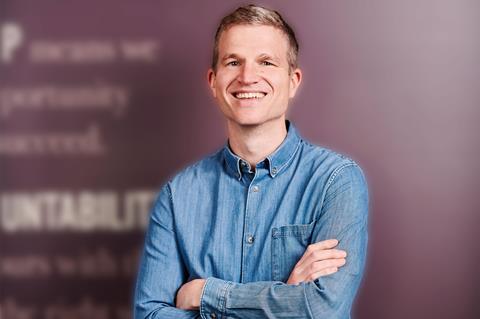 Müller Yogurt & Desserts has hired Toby Bevans as strategy & marketing director.
Bevans previously worked for coffee giant Jacobs Douwe Egberts, where he held a variety of roles including national account controller, venture team and sustainability lead and, most recently, marketing director for the UK & Ireland.
Prior to that he worked for Kraft Foods and Mondelez at a host of brands across coffee, confectionery, biscuits and cheese.
Müller said Bevans' appointment signalled "its intent to further strengthen its brands and core business and build scale in new categories".
"We intend to set the pace in the categories we serve, innovate to expand our reach and accelerate the development of our business, and I look forward to having him on board", added Müller Yogurt & Desserts CEO Justin Cook.
Bevans replaces Michael Inpong, who held the role for nine years before stepping down at the end of 2021.
Cook added: "We are grateful to Michael for his hard work, energy and commitment, and we wish him all the best for the next chapter of his career."