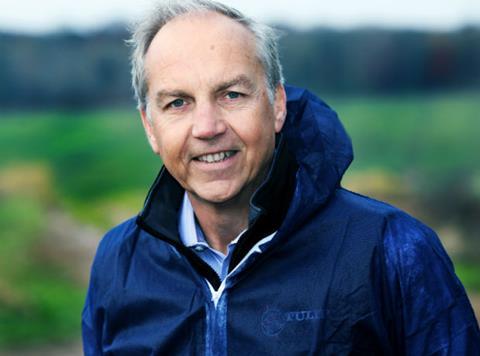 The hunt is on for a new boss at Tulip after the pork processor announced the departure of Steve Francis as its chief executive.
Turnaround specialist Francis joined the Danepak owner in September 2016 at a time when the business had "lost its edge", he admitted on his appointment.
Parent company Danish Crown's group CEO Jais Valeur will replace Francis in the short term.
He will step up from his other role as chairman of the supplier to the temporary role of executive chairman in a "planned move following the successful completion of the first phase of the business transformation", Danish Crown said.
Valeur, a former executive vice president of Arla Foods who joined Danish Crown in 2015, would be tasked with kicking off "the next step" of Tulip's turnaround programme, working with the supplier's executive team in the day to day running of the business, the Danish pork co-op said today.
In an interview with The Grocer last December, Francis said Tulip was haemorrhaging a staggering £1m a week when he joined the business, and had lost 25% of its customer base. However, by September 2017 it was back in the black.
"Under Steve's leadership, Tulip has undergone a full restructure into four dedicated divisions - Tulip Agriculture, Tulip Fresh, Tulip Food Company (UK) and Dalehead Foods - and completely rebuilt its senior team, with around 50% of the top 60 directors and senior managers new to the business," Danish Crown said.
It added last year's acquisition of Easey Holdings had cemented Tulip Agriculture's position as the "leading high welfare pig farming operation in the UK".
Francis left Tulip "in a far stronger state than when he arrived and I would like to personally thank him on behalf of the Danish Crown board for his outstanding contribution", Valeur added.
"Customer relationships are back to health and their confidence in our business has been restored. Employees are much more engaged in the strategic direction of the business and we have strong governance and leadership in place across all four divisions," he said. "And, critically, Tulip has moved on from recording significant weekly losses to much improved trading performance."
The supplier was now moving into the next, lengthier phase of Tulip's turnaround programme, which would focus on rebuilding the customer portfolio it had lost in previous years and "restore Tulip's position as the UK industry leader", Valeur added.
"My role will be to work with the executive team within Tulip to ensure we continue on the journey we have embarked on and leverage for our customers all the opportunities we have through closer co-operation within the wider Danish Crown group, in order to deliver world class performance levels."