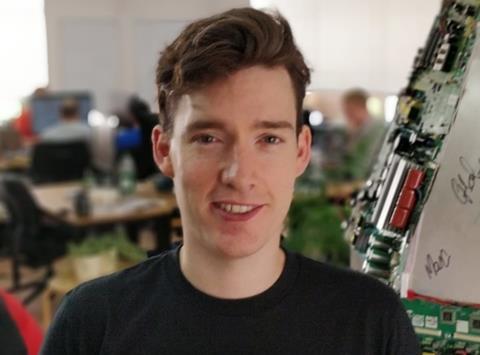 A price comparison site with ambitions to challenge Google as an e-commerce search engine has recruited Amazon's former UK head of pricing as chief analytics officer.

Weldon W. Whitener has been hired by Pricesearcher ahead of the site's full launch, which is planned for January 2019.

The site is currently live in a beta testing phase before a marketing push planned for January. It already lists 1.3 billion online retail prices, including around 250 million in the UK.

The site aims to help retailers set prices as well as guide consumers to the most competitive ones.

Whitener is to take the lead on managing the huge amounts of data Pricesearcher is collecting as it aims to complete its UK price index in time for the launch.
He would bring unrivalled knowledge and expertise of retail pricing, and would also steer new data and product offerings, according to a Pricesearcher spokesman.

Whitener has a PhD in Bioinformatics from Cambridge and was headhunted by Amazon while working as a consultant for the Boston Consulting Group. He was senior product manager at Amazon before becoming UK head of pricing. He moved to Pricesearcher this month and is based at the London tech startup's HQ in Farringdon.

"The potential of this business is massive, as is my ambition to take this opportunity and run with it," said Whitener. "My personal aim is to make this the best in class team in e-commerce search, providing an unrivalled shopping experience to customers wherever they are in the world."

Samuel Dean, CEO and founder of Pricesearcher, said: "Weldon is one of the world's most renowned pricing strategists and his knowledge and expertise in this sector is going to benefit consumers and retailers globally. I look forward to working with him closely on his projects and continuing Pricesearcher's mission to index all the world's prices."