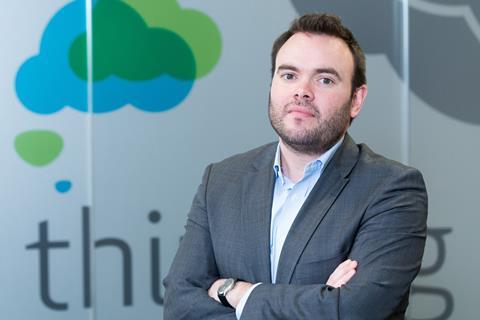 What was your first job? Collecting trolleys in the car park of one of the big Irish retailers.

What's been your worst job interview? The first one I had after graduating from university. For all of my previous interviews, I had just showed up and gotten the job. But as this was a serious, 'real-world' business interview, my lack of preparation totally exposed me.

What was the first music single you bought? Soul Asylum - Runaway Train. Still a classic.

How do you describe your job to your mates? Promoting Irish food and drink abroad. That usually invites follow-up questions…

What is the most rewarding part of your job? I love the satisfaction of adding real value to our Irish suppliers and our customers. Irish food and drink production and, in particular, Irish farming is very family-based and the human connections and personal touch of doing business with Irish suppliers is hugely rewarding.

What is the least rewarding part? Like with every job, there can sometimes be some graft and tedium to get to the end game.

What is your motto? The early bird may catch the worm but the second mouse gets the cheese.

If you were allowed one dream perk, what would it be? Annual Champions League Final tickets.

If you could change one thing in grocery, what would it be? Use of plastics.

What luxury would you have on a desert island? A Father Ted box set.

What animal most reflects your personality? Probably a dolphin but I have no idea why.

What's your favourite film? One Flew Over the Cuckoo's Nest. I loved the book and loved the film. Stunning performances.

What has been the most embarrassing moment in your life? I used to read the sports news on national radio in Ireland and I once misspoke on air, using an unrepeatable profanity. I was supposed to say "kick-off".

Which celebrity would you most like to work with and why? He's relatively unknown in the UK but George Hamilton is an Irish sports commentator. He's a true professional and a gentleman and he knows his sports.

What would your death row meal be? My mother's roast beef (Irish, of course) with all the trimmings.