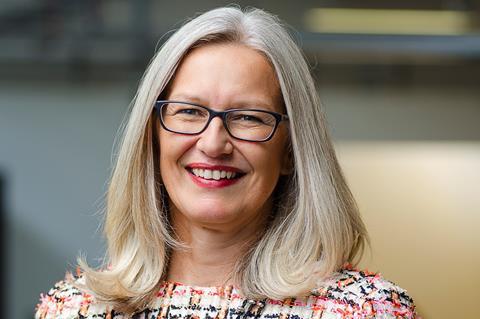 What was your first job? I grew up near a beach in Anglesey and made and sold ice lollies to visitors during the summer.

What's been your worst job interview? An assessment centre for an internal promotion. I wasn't well enough prepared but it was also the first time I really clocked unconscious gender bias at work.

What was the first music single you bought? 'Hit Me With Your Rhythm Stick' by Ian Dury & the Blockheads.

How do you describe your job to your mates? I support businesses and their leaders to build high-performing, diverse and inclusive teams, to find and live their purpose and to drive positive financial, social and environmental change.

What is the most rewarding part of your job? Knowing that I've supported an outstanding individual to secure a fantastic leadership role.

What is the least rewarding part? Breaking the news to individuals who are not going to be offered a role that they had their heart set on.

What is your motto in life? Change is inevitable, progress is a choice.

If you were allowed one dream perk, what would it be? An unlimited supply of delicious, varied and nut-free vegan desserts.

Any phobias? I am not great with heights - particularly when combined with children.

If you could change one thing in grocery, what would it be? To create a culture that encourages SMEs and innovators to flourish while challenging businesses, big and small, to accelerate their focus on building ethical and sustainable products and brands.

What luxury would you have on a desert island? Solar-powered iPad filled with family photos and every rom-com ever made.

What animal most reflects your personality? A horse - they are strong, positive, easy-going and collaborative, but can also be stubborn, irritable and disruptive.

What's your favourite film? Zoolander - it's the one we have laughed at most.

Which celebrity would you most like to work with? Jamie Oliver. I know he's having a particularly tough time right now, but I love his social ethic, desire to make a positive difference, creativity and innovative thinking.