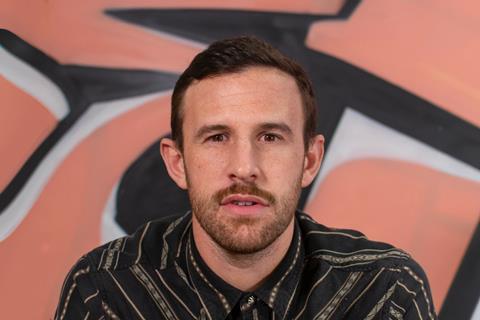 Name: Joe Moruzzi
Job title: Founder/CEO
Company: Pleese
What was your first job? I worked in a furniture shop in Reigate, Surrey every Saturday for £25 a day. It was a family friend and I loved it, I was only 14 but earning my own money was so satisfying.
What's been your worst job interview? I haven't had a bad one that I can recall, as the majority of my working life I've worked for myself, which I hopefully never have to change, I love having the freedom and control of what I do with my life.
What was the first music single you bought? I genuinely can't remember, but I used to listen to a lot of my parents' music: Steely Dan, Go West, Fleetwood Mac etc.
My dad was in various bands so music was a big part of my childhood and I think it really helped nurture my creativity.
How do you describe your job to your friends? I make cheesecake or I make desserts, it's changed over the years, but everyone's been so supportive of this journey I've been on and I can't wait to keep building this.
"It really is amazing to help support those that need it most"
What is the most rewarding part of your job? Working with incredible people and building something special is the two obvious ones for me, but there are so many.
Recently we started a youth programme in partnership with Haringey Council and Flare to deliver a 12-week programme to help young people get into business and entrepreneurship, working in areas with high crime and poverty. It really is amazing to help support those that need it most.
What is the least rewarding part? At the start, lack of time with family. Now I'd say it's constant pressure to perform for everyone, including shareholders, the team and the stockists.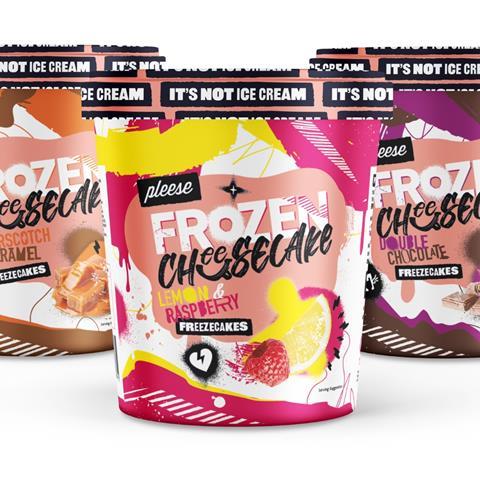 What is your motto in life? Keep going: a real simple one, but that persistent trait has helped me in times a lot of people would have jacked it in!
If you were allowed one dream perk, what would it be? A Nando's black card, so if anyone from Nando's is reading, hook ya boy up!
Do you have any phobias? Not that I'm aware of.
If you could change one thing in grocery, what would it be? More support for brands and startups.
There's some great support, but it's incredibly challenging at times, with such expectation to perform or you're out. I feel there could be more in place to nurture more incredible brands.
What luxury would you have on a desert island? Food, any sort, I'm a massive foodie and couldn't imagine not being able to enjoy food and I mean any type of food: starters, mains and dessert for me!
What animal most reflects your personality? A dog – fun, playful, energetic is how I'd describe myself.
What's your favourite film and why? There's a few: The Green Mile, The Shawshank Redemption, Inception, The Matrix.
What has been the most embarrassing moment in your life? Dragons' Den, maybe more nervous, but with a fear of embarrassing myself on the show! It was a great experience and really helped grow the brand.
Which celebrity would you most like to work with and why? The Rock, he loves a cheesecake and a cheat day, we make cheesecakes for cheat days so it's a no-brainer!
What would your death row meal be? Starter: oysters or garlic prawns. Main: roast dinner. Dessert: cheeseca….cheese board. Nah I'm joking, sticky toffee pudding!