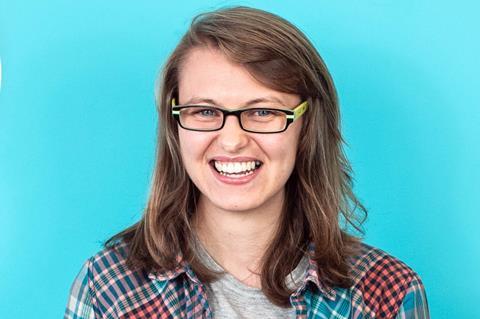 Name: Charlotte Harrison
Age: 24
Job title: Sales manager
Company & location: Coconut Merchant, London
Education: University of Exeter – BSc (Hons) Mathematics and Theology
Why did you decide to go for a career in food? My journey into food and drink initially began because I was very interested in working in a small start-up. I quickly became very fascinated with the food and drink industry, and knew that it was where I'd like to develop my career. Food is something we all need, so it's naturally an interesting area to work in. It's also an exciting time for food and drink – there is so much innovation and so many new trends emerging, as well as new challenges to solve, that it's hard not to be excited by the industry.
Explain your job to us in a sentence (or two): In short, I am responsible for driving sales through new and existing channels. That includes taking care of all wholesale, foodservice, international and independent accounts, and ultimately making sure that our coconut products are available in lots of places. Or, as I prefer to say, I'm spreading that coconut love far and wide.
What does a typical day look like for you? On any given day, there are a number of things I have to do. I'm constantly working on strategies to increase sales within wholesale and food service. I'm going out into the field to talk to independents about supporting their sales. I'm also working with various customers, both UK and international, to supply them with ingredients for their productions. Being a sales manager is all about being flexible and always being on your toes. I'm very fortunate to have an excellent team around me, and we all work collectively towards new ideas, innovation, and taking the business from strength to strength.
In between times, I also manage the office radio, making sure that the jams are flowing and that any questionable songs are immediately skipped. We also have an office mannequin, which we named Mike. We take it in turns to check in on him, dress him up, and make sure he's not causing too much mischief.
"Working for a food and drink company means you'll never look at a plate of food or a supermarket aisle in the same way again"
Tell us about how you went about applying for your job. I had actually already met one of the directors, Al, about a year before I went for my job. When I first met Al, and discovered Coconut Merchant, I thought to myself "that is a company I could see myself working in". Everything from its ethical sourcing policy to its high-quality products and branding was endearing to me. So, when I was looking for a new challenge a year later, I had to get a little bit creative. I went to a trade show that I knew Coconut Merchant would be attending. I spoke to Al and, soon after, I met Al and Shan (the other director) for an interview at Coco HQ. The hardest question definitely came at the end, when Shan asked me whether I was a Manchester United fan or a Manchester City fan. Luckily for us both, I got the right answer.
What's the best part about working for a food company? Working for a food and drink company means you'll never look at a plate of food, or a supermarket aisle, in the same way again! It makes you appreciate what exactly has gone into getting that product on shelf, or onto your plate.
And what's the biggest misconception people have about working in food & drink? That everything can be done overnight. Building both a brand and a range of products takes lots of time. Behind every great brand and product, there have been numerous iterations and refinements, and tedious stages that we don't see. To be successful in food and drink, you have to remain hungry (literally!), and push yourself to find ways of being better.
What advice would you give to other young people looking to get into the food & drink industry? Look for an internship in a start-up. This will give you full exposure to all areas of the business and allow you to pick an area that interests you the most.
What's your ultimate career dream? To take over the world, one coconut at a time…