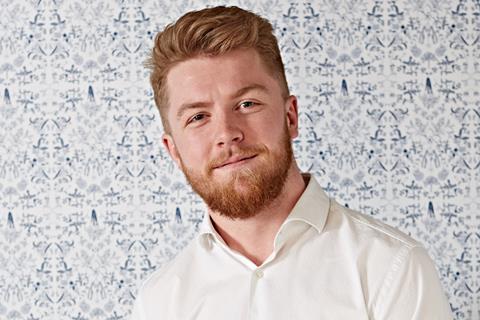 Name: George Black
Age: 23
Job title: Trade marketing executive
Company & location: Intercontinental Brands (ICB) – Harrogate
Education: Lord Wandsworth College
Why did you decide to go for a career in food? The excitement of the ever-changing alcohol industry interested me.
Explain your job to us in a sentence (or two): I work within a marketing team working across a few different alcohol brands. I work closely with our sales team sourcing any point-of-sale items they require. In a normal world, I am responsible for our trade events and activations.
What does a typical day look like for you? At the moment, I'm working from home trying to liaise with our suppliers to source PoS items amidst a pandemic. Microsoft Teams calls have been relatively regular, which is great as it allows me to see and communicate with the team. Normally I would spend more time out in the on-trade or at events.
Tell us about how you went about applying for your job. It's a family business and I wanted to follow in the footsteps of my father who is the joint owner.
What's the best part about working for a food company? I think with the drinks industry being an ever-changing and evolving sector, there is plenty of excitement and change. Also, with us producing different products, it means we don't tend to stand still, and we get involved in all sorts of different aspects of the business.
"Find a product or company you have a passion for and run with it"
And what's the biggest misconception people have about working in food & drink? That it is a very stagnant industry run by larger and more historic companies, and that you have to be an alcohol expert with years of experience and training under your belt to work in it.
What advice would you give to other young people looking to get into the food & drink industry? Find a product or company you have a passion for and run with it. It makes working life much easier and enjoyable if you have enthusiasm for the product or people you work with. I would also recommend keeping up to date with the latest trends and news within the industry.
What's your ultimate career dream? Truth be told I am not entirely sure. But I have always liked the idea of owning my own pub/bar or potentially being a wines or spirits buyer. Having been involved on the selling side, it would be interesting to be on the buying side.