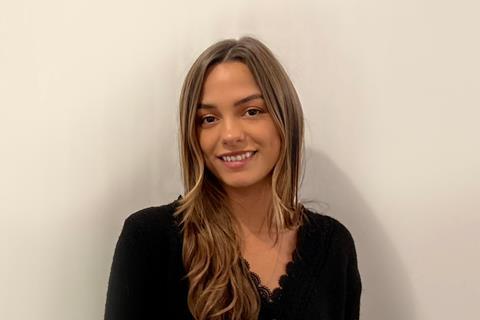 Name: Olivia Slater
Age: 27
Job title: In-house designer
Company & location: Field & Flower, London
Education: Leeds Arts University, BA Hons Printed Textile Design
As a child, what did you want to be when you grew up? An artist or painter. I was always very creative.
Why did you decide to go for a career in food & drink? I grew up on a smallholding in Scotland, so was always connected to eating seasonally and had a big appreciation for where my food came from. Working at Field & Flower was the perfect way to combine my skills in design and my passion for high-quality, high-welfare food.
Plus, there's also so much design creativity involved in working for an independent food brand. With digital evolving every day, being able to visually curate a brand is more important than ever.
Explain your job to us in a sentence (or two): At Field & Flower, we're all about encouraging people to care about where their meat comes from. My role is to bring to life that story and mission visually, creating all design and brand assets. That includes everything from box packaging to web design, social media, email marketing and print collateral.
"If you love food, there are so many diverse careers open to you that can play to your strengths"
What does a typical day look like for you? Every day is different and that's why I love it. At the moment, it's all about Christmas.
Last week was very hands-on, working with photographers, home economists and food stylists on location at our Christmas photoshoot, creating festive tablescapes to highlight our new product range. This week, I'll be turning these shots into campaign assets for all the marketing channels using Adobe Suite and our email platform.
I generally work very closely with the marketing and web teams and often my week looks very different depending on what projects are briefed in.
Tell us about how you went about applying for your job: I applied online via a job app that deals with roles in the creative industries with my CV and portfolio.
My first interview was a video call with the head of people and my now line manager. It was very relaxed and chatty. Field & Flower are a super friendly, close-knit team and I remember feeling really at ease considering it was an interview. After that I had to complete a task and I was challenged to create an email campaign and website landing page for the new sous vide product range.
My second interview was more in-depth, led by senior members of the team, where I was asked about my design process, professional experience and qualifications. Though the best question was definitely 'what's your go-to dinner party dish?' A homemade beef wellington never fails to impress.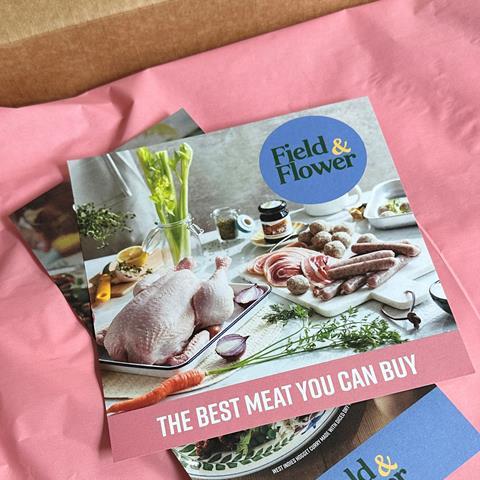 What's the best part about working for a food & drink company? The people.There's something so inclusive about food that attracts the best kind of people – they're collaborative, creative, social and work hard to provide the best experience they can.
And what's the biggest misconception people have about working in food & drink? That it's all about being a chef and working in hospitality.
If you love food, there are so many diverse careers open to you that can play to your strengths – graphic design, marketing, growth and e-com, content production, product and recipe development and even entrepreneurship. As you grow in experience, these roles often overlap too, and you build a great deal of transferable skills.
What advice would you give to other young people looking to get into the food & drink industry? If you want to get into food or design, don't hesitate. Throw yourself into it.
Start a food and recipe blog, design assets for brand you admire, create your own content on social, attend networking events and meet people. The food world is very sociable and in the digital space there are so many ways to build your portfolio. All of the skills you build doing this will set you up well for your first food job.
What's your ultimate career dream? I'd love to own my own design agency one day that solely works with developing challenger brands. These are the companies on the pulse of creative thinking and taking a leading role in building brands that are making change and disrupting the status quo really excites me.