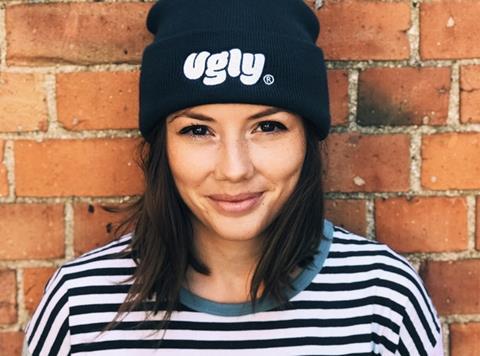 Name: Orla Weir
Age: 25
Job title: UK Brand & E-Commerce Manager
Company & location: Ugly Drinks, London
Education: Masters of Maths, University of Manchester
Why did you decide to go for a career in food? At University, I worked at Red Bull and I got a sneak peek into how enjoyable and varied a job in food and drink can be. I graduated around the same time that Ugly launched and spoke to Hugh & Joe about what they had planned for Ugly Drinks. It sounded exciting, seriously ambitious and I loved the brand – I wanted to be part of that journey from the very beginning.
Explain your job to us in a sentence (or two): As Ugly's Brand & E-Commerce Manager, I act as the guardian for the Ugly Brand and Marketing across the UK. As a digitally native brand, I have particular focus on channels such as our Ugly Web-Shop, social channels and Amazon.
What does a typical day look like for you? My days are totally varied – which is part of the fun of the job! On some days, I can be working on new and innovative strategies to provide our Ugly mob with the best online experience on our website, social, email and all of our digital touchpoints. Other days involve planning in-store activations, running events or shows, attending a photoshoot, working with influencers and supporting Ugly launches all over London. I love that every day brings a new challenge.
Tell us about how you went about applying for your job. I spotted the job opportunity at Ugly online. I began at Ugly as a Marketing Activation Intern, so the questions were focused around the original ways I could help support the brand's launch – from gaining distribution across London to getting the product into the hands of the right people. I was tasked with putting together a plan for marketing Ugly with £0… which is pretty much what we did! I had a Skype interview, followed by a face-to-face with both Ugly founders and joined the following month.
"It's amazing to be part of an organisation where your actions really have impact"
What's the best part about working for a food company? The best part for me is the passion that food and drink startups have. Everyone is driven by the same shared goal. It's amazing to be part of an organisation where your actions really have impact and you get to see the outputs every day. (Plus, I have a lifetime supply of free Ugly!)
And what's the biggest misconception people have about working in food & drink? From the outside, watching food and drink teams attend events or sample consumers, it can look like this industry is all fun and games. It definitely can be, but when you're a small business working towards a mammoth goal, there's a lot of hard work required and you need to be driven, resilient and ambitious.
What advice would you give to other young people looking to get into the food & drink industry? I'd recommend getting stuck in as early as possible – food & drink startups are always looking for extra help so reach out and ask for experience. And don't forget to pester. It's important to remember that most small companies don't have HR managers yet, so you can often be speaking directly to the founder of the company. Your passion won't go unnoticed.