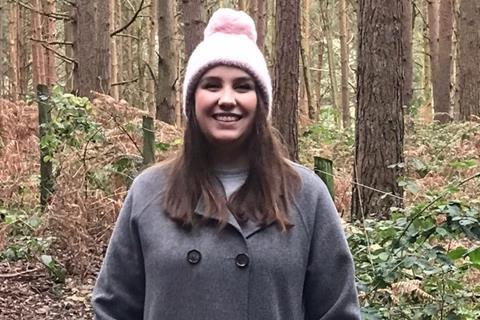 Name: Phoebe Robson
Age: 25
Job title: Social media manager
Company & location: Adnams, Southwold
Education: History of Art BA Hons, Liverpool John Moores University
Why did you decide to go for a career in food? Working at Adnams has always been a dream of mine. I used to spend my summer holiday in Southwold and after moving to the area I knew Adnams would be an exciting and enjoyable place to be. Being a diverse business means my time is split between brand, trade and pubs, the drinks business and our hotels.
Explain your job to us in a sentence (or two): As social media manager, I look after Adnams' social channels and photography for the business.
What does a typical day look like for you? No day is ever the same at Adnams, some days I could be art directing a photoshoot on the beach, at one of our events or in the brewery conducting interviews. Working with the wider team and making relationships is one of the most important parts of my job.
Tell us about how you went about applying for your job. I joined Adnams as the digital co-ordinator working as part of our digital team. I was originally rejected from the role for not having enough experience, but I was determined to join the Adnams family and ended up emailing my CV directly to a member of our HR team. Luckily this paid off and I was offered the job on my second interview.
"From the butler team at our flagship hotel to our CEO, Andy Wood, there are very few people I don't get to interact with"
What's the best part about working for a food company? There are so many things I enjoy about working in food and drink. For me, meeting a range of people from different backgrounds has been one of the best things. From the butler team at our flagship hotel to our CEO, Andy Wood, there are very few people I don't get to interact with at Adnams.
And what's the biggest misconception people have about working in food & drink? I think for my sector is that it's mainly male dominated. Adnams started in 1872 as a family brewery and although we now distil spirits, import wine and run a selection of pubs, hotels and inns, most people think of our beer first. At Adnams there is a good gender mix and you never feel that you have to fit a stereotype.
What advice would you give to other young people looking to get into the food & drink industry? Give it a go! There are so many parts of this industry from marketing to production and there really is a job to suit everyone.
What's your ultimate career dream? To continue working in a job I love and enjoy. If that is in the drinks industry, even better!