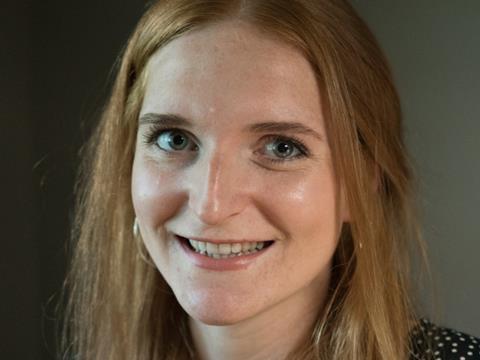 Name: Rose Finney
Age: 25
Job title: wholesale account manager
Company: Hippeas, London
Education: Geography degree at University of Bristol
Why did you decide to go for a career in food?
Having spent a large part of my life on a 1,000-acre mixed, working farm, the food industry seemed a clear choice.
Explain your job to us in a sentence (or two)
Working for a rapid-growth startup means you are thrust into the unknown
As Hippeas' wholesale account manager, my job is founded upon harnessing opportunities for development in the wholesale channel. This involves developing tactical strategies to increase distribution in existing accounts, while chasing down new business wins.
What does a typical day look like for you?
Every day at Hippeas presents an array of opportunities and challenges – you just have to go with the flow! Working for a rapid-growth startup means you are thrust into the unknown and growth, and/or success, is not always an iterative process. One day I'm sampling super-sized packets of Hippeas at Costco Roadshows, the next we're brainstorming pea-puns in a bid to name our new VW Campervan as part of our Summer Of Love national campaign. The following morning I'll find myself in the pouring rain on Oxford Street, sampling to commuters and I'll spend the afternoon stalking category buyers (literally and metaphorically). It's vital to approach each new day with a proactive and innovative attitude, an entrepreneurial attitude and a sense of humour.
Tell us about how you went about applying for your job. What was the process like?
I worked in retail from the age of 16 and latterly in British foodie startups. Once I realised this was the world I wanted to crack, I put my head above the parapet as much as was possible whilst I was at university. This led to our GM Craig Hughes stumbling upon my CV on LinkedIn when he was looking to grow the Hippeas sales team. I went into Hippeas HQ for an interview and the rest was a happy history!
What's the best part about working for a food company?
Being surrounded by people with a similar appetite to myself (insatiable) and the NPD days – a fond memory is the day we tried every cheese crisp on the market.
And what's the biggest misconception people have about working in food & drink?
That it doesn't require creativity! The competition and quality in the market is enormous and improving every day and this means we always have to be one step ahead and thinking outside of the box.
What advice would you give to other young people looking to get into the food & drink industry?
There is no more exciting a time to be involved in the British food & drink scene.
Don't think twice! There is no more exciting a time to be involved in the British food & drink scene. There is definitely a generation coming through who take a keener interest in food – nutritionally – but also in the environmental and sustainability issues surrounding food. This means that we are on the verge of disruption in every category and you could be at the forefront, driving such change. Consumers are increasingly demanding a point of distinction in their food choices and brands such as Hippeas need to be transparent and authentic in the way we deliver on this.
What's your ultimate career dream?
To be featured in The Grocer more than once…. maybe one day in the Big Interview!
Taking everything that I've learnt at Hippeas, I'd love to continue my involvement with brands that drive change and inspire people to think deeper about the complexities of the food chain and how our food actually ends up on the supermarket shelves. I'd love to be part of encouraging younger people to think more about farming, manufacturing and issues around sustainability and the food chain.