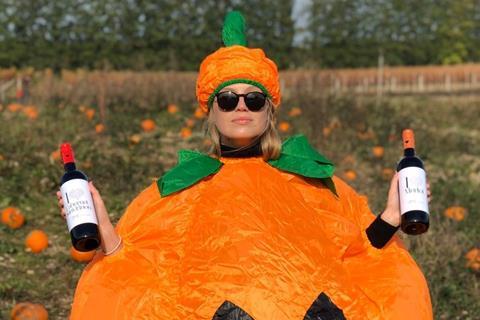 Name: Veronica Carton
Age: 25
Job title: Marketing executive
Company & location: Freixenet Copestick, Newbury
Education: Nottingham Trent University – BA Hons Marketing
Why did you decide to go for a career in drinks? My dad has always worked in the drinks industry and from a young age, I was always asked for my opinion on wine and spirit brand concepts, design, communication strategies and promotional executions. I became fascinated by the whole psychology behind shopper and consumer choice and the need to be able to back up good branding and design ideas with even better product experiences.
As part of my university course I did a placement year at a digital marketing agency, after which I worked part-time at a drinks PR agency. This was great as it was my first real insight into the industry. However it made me realise I wanted to work in-house and brand-side, where I could feel a real sense of involvement and ownership across several marketing projects. In January 2019 Freixenet Copestick presented the opportunity to get stuck into the drinks industry and I've not looked back!
Explain your job to us in a sentence (or two): Up until recently, I have been marketing co-ordinator at FXC. Now as marketing executive my role has changed and I have taken on more responsibility. I still work across our three pillar brands: I Heart Wines, Freixenet and Mionetto, as well as Phantom River which is currently predominantly sold in Sainsbury's. My new responsibilities now involve working with the on-trade team in planning and arranging consumer promotions for certain customers.
What does a typical day look like for you? Every day is very different. One day I might be dressed up as a pumpkin in a field for our social channels and the next I am running an event or agreeing on an activity. I work on several of our on and off-trade events. I have also recently been given the responsibility of managing shopper marketing for our Phantom River range which is a genuinely exciting new challenge.
"It is so important to say yes to everything, even if it is outside your comfort zone"
Tell us about how you went about applying for your job. The interview comprised of two stages – an initial exploratory and informal meeting then a more structured interview with the head of marketing and senior brand manager for Freixenet.
What's the best part about working for a drinks company? Being a part of the number one sparkling wine supplier selling in the UK! I work with an incredible team that always encourages and supports me and others to do the best job possible. Importantly, I'm involved in many projects ensuring I constantly learn along the way. I enjoy the challenge of helping bring to life brand ideas, getting stuck into so many fun and exciting projects.
And what's the biggest misconception people have about working in food & drink? That all we do is drink on the job and go to events. The other misconception is that we constantly live off free bottles and give them as gifts. The reality is I frequently buy our products as gifts as I believe in the products we sell and want to fly our company flag.
What advice would you give to other young people looking to get into the food & drink industry? Go for it! As you start your career in this industry it is so important to say yes to everything, even if it is outside your comfort zone.
Throughout the year I have pushed myself in areas that have helped me develop and gain a greater understanding of and insights into the industry as a whole. This has involved working events in the evenings, on weekends or posing for the brand's Instagram account. The food and drink industry is very competitive. As such, we must hone in on creativity and delivering memorable and compelling consumer experiences.
Like many others, it's an industry that calls for hard work, the need to understand what makes consumers tick, and a keen sense of how to exceed expectations. Of course, it has a built-in bonus! The people are great and as industries go, it's tremendous fun!
What's your ultimate career dream? I love the idea of coming up with my very own drinks brand and rolling it out successfully worldwide. I'd also like to achieve something interesting enough to merit being interviewed on Desert Island Discs. I wonder what my luxury would be… I'll give you one guess!