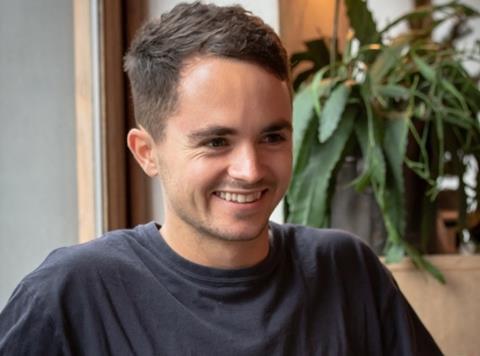 Name: Wilf Marriott
Age: 24
Job title: Managing director of Islands Chocolate
Company & location: Islands Chocolate, London
Education: Oxford Brookes University (not the clever one)
Why did you decide to go for a career in food?: I worked on a cocoa farm in Malaysia and was fascinated by the intricate processes needed to make good quality chocolate. Following on from this, I worked in a chocolate kitchen, which meant I had experience in the farming aspect and the chocolate making. Being lucky enough to have experienced both parts of the supply chain, I wanted to use this 'knowledge' to create a brand of chocolate that not only produces fantastic flavour but one that has a great connection to the cocoa farms. When I say I, none of this could have been possible without my family's connection to our farms in the West Indies and our partners out in St Vincent. Together we are combining our experiences to create a brand that is totally transparent.
Explain your job to us in a sentence (or two): My job is to focus on sales, marketing, social media, research, admin and the business - so everything.
"Don't rush your launch. If you think you're ready, wait two months"
What does a typical day look like for you? I spend the morning replying to emails which quickly changes into developing sales tactics to try to execute when pitching to clients. Each day is different and strikes up different challenges along the way. Plus, I'm always learning on the job so have no shame in admitting I also occasionally have to deal with mistakes as quickly as possible and ensure I don't make them again!
Tell us about how you went about applying for your job: Well this is tricky as it is a family business, however I was not approached. I spent a year or so getting as much experience as possible to see whether this was an industry I wanted to get into. Having got the cocoa and chocolate bug I sent a formal proposal explaining why the company needed me, and they took me in. Happy days.
What's the best part about working for a food company? First of all, chocolate is on tap. Secondly, you are invited to many industry events where you get to meet a lot of interesting individuals you can learn a lot from.
And what's the biggest misconception people have about working in food & drink? That just because you are in a good shop you are 'smashing it'.
What advice would you give to other young people looking to get into the food & drink industry? Don't rush your launch. If you think you're ready, wait two months and if you still think that, then go for it. Make sure you have all angles covered, ie social media handles, trademarks, brand ethos etc. Make sure you have all your costings up to date at all times because at the end of the day, it's a numbers game.
What's your ultimate career dream? For our business to become a chocolate company recognised for its quality, to create many job opportunities, and to make the family proud!