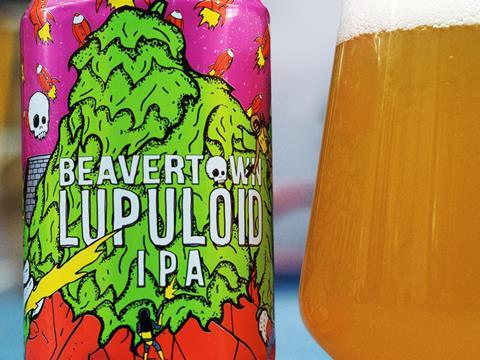 Craft brewer Beavertown is to make its national supermarket debut.
The London brand's Gamma Ray American Pale Ale (5.4% abv), Neck Oil Session IPA (4.3%) and Lupuloid IPA (6.7%) will roll out from 30 April to more than 270 Waitrose stores.
The move was part of "a continued effort to widen the availability of our beer across the UK" said Beavertown, adding the Waitrose deal was "not something we have rushed into".
The brewer had "taken our time to survey the landscape and assess the impact of other craft brands hitting supermarket shelves over the last 12 months, along with having lots of conversations to make sure we found the right partner." "If we were going to do this it was only going to be with someone who was going to take as good care of our beer, as we do ourselves, and in Waitrose we believe we have found a partner who is willing to, and invested in doing just that."
Indeed, it comes as Tesco and Asda have come under fire recently from craft brewers amid reports of trendy brews being sold past their best before dates.
Society of Independent Brewers spokesman Neil Walker told The Grocer: "Particularly hop-forward beers need to be sold as quickly as possible. Supermarkets are a hugely important route to market for independent craft brewers but freshness is also massively important."