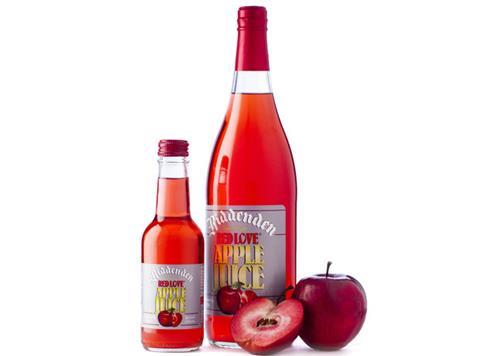 Fresh produce supplier AG Thames has partnered with Kent-based Biddenden Vineyards to launch what is claimed to be the UK's first commercially available naturally red apple juice.
Rolling out from this week, the Red Love juice is available in one-litre and 250ml bottles, and the suppliers plan to launch a red cider next April.
It is produced using Red Love apples, which have red skin and flesh that naturally produced a ruby red juice, said AG Thames technical manager Francis Wheatley, adding that other red apple juices on the UK market tended to be coloured with ingredients such as beetroot.
"Red Love juice has an incredible sweet and tangy taste, with a long lasting flavour from the good levels of tannins," said Biddenden Vineyards MD Julian Barnes.