In every problem lies an opportunity. At least that's what we think here at The Grocer. So in recent months we've been asking branding agencies to come up with hypothetical solutions to real problems. They've made frozen food sexy; brought Tinie Tempah to bakers' kitchens; made booze out of food waste and more. Here's our pick of concepts we'd like to see become reality. What's your favourite?
For carb lovers who want bikini bodies (and really, who doesn't fit into that category?) Gun Buns are the perfect post-gym snack. Creative agency Duke's 'well fit bread' taps into current consumer demands with a protein to carb ratio of 3:1, bringing something different and unique to the market and revitalising bread for the Love Island generation – no mean feat.

A premium RTD that gives customers more control over their alcohol quantities: what's not to love? PB Creative's brainchild Spirit 'n Mixer is the thinking man's G&T in a can, each containing a double shot of alcohol and a separate mixer within a lightweight PET glass. As well as the Spirit n' Mixer range, consisting of Rum 'n Cola, Gin 'n Tonic and Vodka 'n Orange, the company ventured further into transportable indulgence with their Prosecco On The Go: the Bellini Edition series including Peach, Grapefruit and Blood Orange flavours for UK fizz lovers.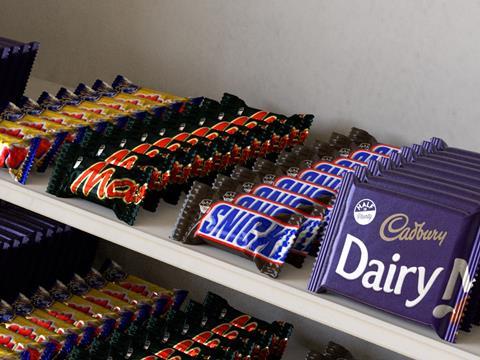 Bringing charity to chocolate, the Half is Plenty concept allows consumers to feel good and have a little indulgence at the same time. Customers pay full price for their halved chocolate bars, with 50% of the money going to someone less fortunate than themselves. Half is Plenty not only fosters a sense of goodwill, it also splits the calorie and sugar contents of customers' favourite treat straight down the middle, making purchases all the more justifiable.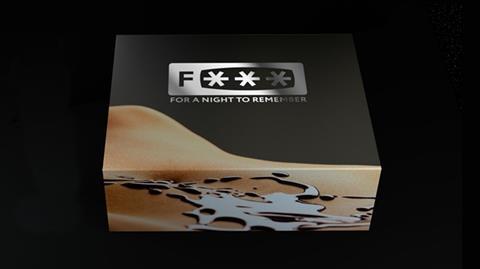 F*** injects some much-needed sex appeal into the frozen food category, and we're loving it. The meal kits are aimed at the younger, male generation of shoppers who typically skip the frozen aisle, according to Kantar Worldpanel. "We wanted to do a Lynx Effect for food," says Dave Roberts, creative director at The Partners. "If you can make underarm deodorant sexy, why not frozen ready meals?"
Baking for millennials is here, pairing rock cakes with Spotify to create a new experience for customers. Baking it Easy simplifies the baking process wherever possible, including pre-cubed unsalted butter, flour with an inbuilt sieve and an augmented reality app with step-by-step recipe instructions. And that's not all. The range also includes a wipe-clean Bake Station to keep worktops clean, and shows less adept bakers where to place equipment, as well as a pairing option within the app that uses Spotify to measure time ("Knead dough for the duration of Tinie Tempah's Text From Your Ex"). The combination of minimising mess and time (two key barriers that put people off home baking, according to our consumer research), and marketing towards the tech-savvy, iPhone generation of shoppers, makes it hard to imagine Bake it Easy wouldn't be an instant hit.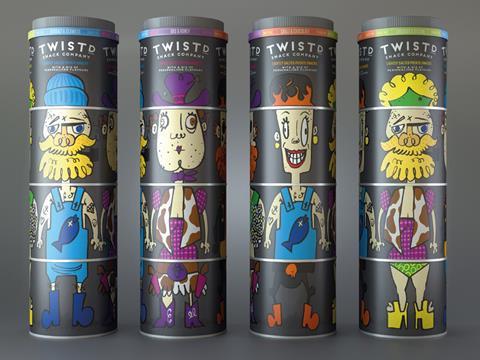 Move over Pringles, there's a new tube in town. In response to an increase in crisp sharing bags purchased by British consumers [Kantar Worldwide] and a call for portion control, Hornall Anderson presents Twistd, the multi-compartment tube for customers who want variety. Each compartment contains lightly salted crisps, tortillas, snacks and sweet potato chips, with the added bonus of flexibility in seasoning. The product lid can be twisted to add as much of a customers' selected flavour (Sea Salt & Seaweed; BBQ & Honey; Chilli & Chocolate; or Cheddar & Stilton) as desired. "Innovation in sharing bags is quite limited: it's just one big bag that everyone dives into so there's no portion control," says Gareth Ball, design director for Hornall Anderson. "Twistd offers portion control by separating the snacks into individual compartments as well as different flavours."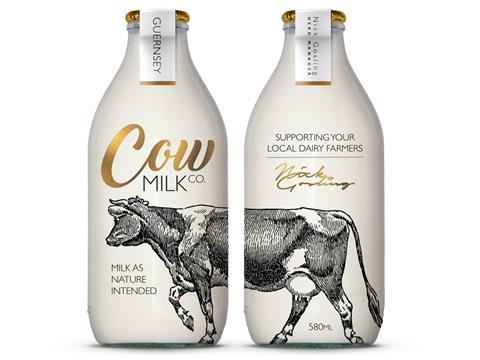 Cow Milk Co looks to fill the gap in the dairy market for milk premiumisation, with a clear provenance, minimal processing and high levels of protein, omega-3 and vitamins. Inevitably however, this does come at a price – nearly double per pint, in fact. "Farmers lose quite a lot for every litre they produce so we'd be looking to charge perhaps a pound a bottle", says Stuart Thompson, RPM creative innovation manager. "We know that's a lot to charge for a pint of milk but if you're getting that level of quality and see where the value is going – to the farmers who produced the milk – it's worth it." The company claims millennials in particular, 25% of whom identify themselves as foodies, would be willing to pay a bit extra for a premium milk product in much the same way they would gin or craft beer.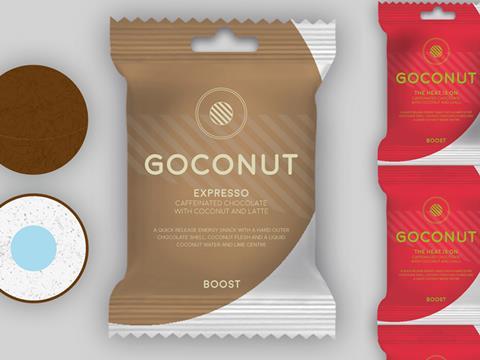 Coconut water in a chocolate shell? We're in! Goconut offers a quick energy boost for the health-conscious snacker who's always on the go. Golf ball-sized and chocolate coated, the spheres contain an inner layer of coconut flesh and a coconut water centre, ideal for both pre and post workout in their three variants – 'boost', 'relax' or 'load up'. As the fastest-growing soft drink in the sector, virtually anything coconut water-based in the current market is a near-guarantee for success, and with consumers increasingly demanding healthier snack options, Goconut may have cracked it.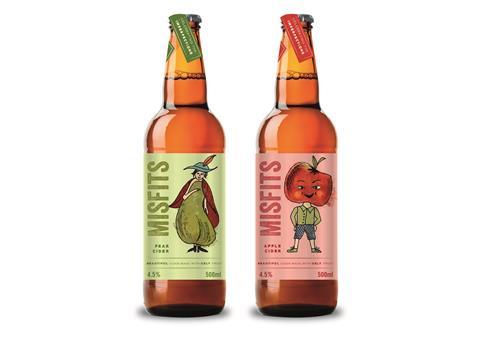 Food waste is a big issue in Britain. Retailers and consumers alike are becoming increasingly aware of the issues surrounding food waste (see our Waste Not Want Not campaign), with millions of tonnes of produce banished from supermarket shelves every year due to displeasing aesthetics. Enter Misfits, great-tasting cider made from misshapen fruit. "'Misfits' believes no fruit should go to waste, which is why our cider is made only from the fruits too 'ugly' to make it to supermarket shelves," says Alex Ririe, managing partner at Coley Porter Bell. "We embrace their strange little imperfect-ness – and we believe everyone else should too. After all: an apple (or pear) by any other name tastes just as sweet." With strong ties in social media, the brand appeals to fun-loving festivalgoers, and collaborates with PYO farms to get consumers involved in the cidermaking process.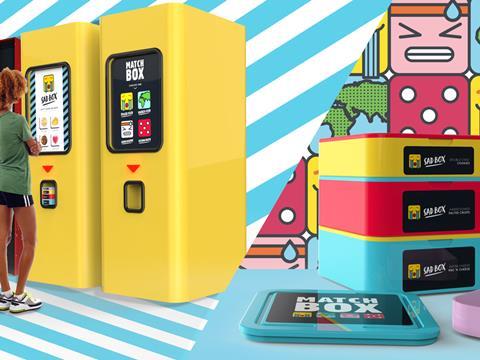 Read more
Retailers need to move with the times. So we regularly challenge design agencies to come up with solutions to the problems retailers face.
From customisable ice creams and frozen delicatessens to interactive c-stores and Tinder for food & drink, here's our pick of five retail concepts we'd like to see become reality.