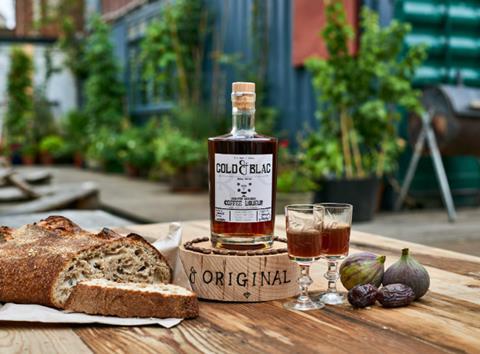 Organic grocery business Abel & Cole has agreed a deal to sell Cold & Blac's Cold-Brew Coffee Liqueur - which claims to be London's first hand-crafted cold-brew coffee liqueur.

The drink is created over 21 days using a process of distilling cold liquids through coffee grounds, with the final product retaining "the natural flavour spectrum of coffee without the bitterness" (rsp: £29.99/50cl).

Having discovered Cold & Blac at a market in the capital, Abel & Cole buyers agreed a nationwide distribution deal with the Hackney distiller as a result of its "patient approach" to blending, and its commitment to sourcing and using "the highest quality ingredients".

"We're really keen to help smaller suppliers reach a broader market as it's brilliant to see them grow," said Abel & Cole's buying director, David Balmer. "It's also great to delight our customers with something new and different to try."

Cold & Blac is working with Abel & Cole towards gaining organic accreditation. "I hope we are able to reach everyone who is excited experiencing a quality coffee product made from the world's finest organic ingredients," said Cold & Blac founder Tem Mellese.