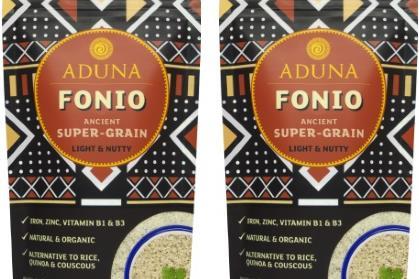 Aduna is hoping to tap the trend for 'ancient grains' by adding fonio to its lineup.
The supplier has added new packs containing five servings of the 'super-grain', which it is touting as an alternative to quinoa, rice or couscous – or a potential ingredient for salads, soups or stir-fries.
Fonio can be prepared by adding water and microwaving for three minutes, which Aduna said made it "one of the quickest cooking grains" excluding those that are already prepared, such as microwavable rice.
It will hit Whole Foods Market in December and Planet Organic in January (rsp: £3.99/250g).
Fonio was recently approved as a novel food by the European Commision, meaning it can be sold commercially despite not having a significant history of consumption.
Both Unilever and Sainsbury's have tipped it a potential future trend.
Waitrose, too, highlighted ancient grains as a category to watch in its 2019 Food & Drink Report, the upmarket retailer having noted increases in sales of amaranth as well as mixed pouches of quinoa, chickpea, bulgur wheat and rice.