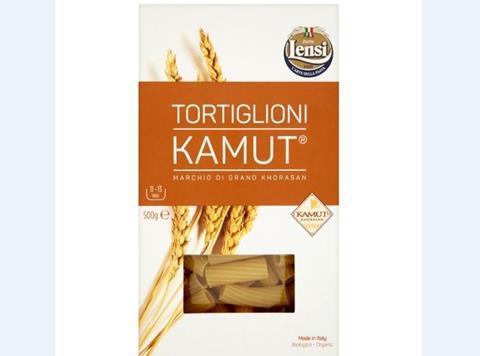 A pasta claimed to have aphrodisiac properties – in addition to other health benefits - is being brought to the UK by Italian manufacturer Pasta Lensi.
Available as spaghetti, tortiglioni and conchiglie, Kamut pasta is based on the ancient Egyptian wheat grain kamut, which the supplier said contained high levels of protein, fibre and minerals, including manganese.
While the pasta is being marketed for offering a range of health benefits, manganese helped produce sex hormones such as androgen and estrogen, and increase sexual energy, said sales director Nigel Singh.
"The aphrodisiac element is just one small benefit of having kamut in one's diet," he added. "We are not planning on making this a key point; It's the overall benefit of kamut that will appeal to consumers."
Kamut's "high level" of protein, fibre and minerals would appeal to type 2 diabetes and consumers trying to control cholesterol levels, said Singh.
"Each serving provides 28% of the RDA of fibre for women and 19% for men, while the quantities of selenium, magnesium and zinc will make a difference to a consumer's overall diet," said Singh.
The Kamut trio is available now (rsp: £2.99/500g) and is set to roll into Ocado at the end of this month, followed by Waitrose.
Manganese can also be found in ingredients including cloves, bran, pine nuts and mussels.