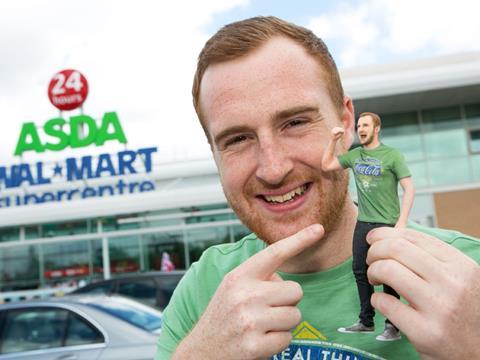 Asda is speeding up expansion of its 3D printing services, which can scan a person in seconds to produce eight-inch, full-colour sculptures. The cutting-edge technology has been available in four stores since the start of November, with three more to come before the end of the year.

Watford will be the next Asda to offer the new technology, and will be able to start scanning shoppers in its new 3D machine from today (29 November). The Milton Keynes Asda store is due to offer 3D printing services from Monday (1 December).

The first Asda in-store 3D printing service was launched in the Trafford Centre in Manchester in June, then rolled out to Edinburgh and York stores in August. The machines can scan a person in seconds. After scanning, the ­digital images are sent away to produce mini-statues which are returned to stores a week later.

Up to three people can be scanned at the same time and each sculpture costs £60.

"Shoppers can capture a moment in time, in really great ­quality. These sculptures will make great Christmas presents," said Watford store manager Nathan Newark.