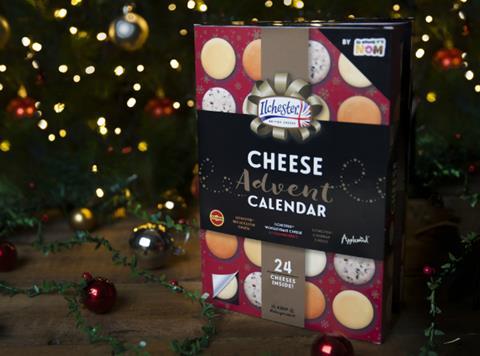 Asda is to stock "the world's first" cheese Advent calendar this Christmas following a social media frenzy around the product last year.

The So Wrong It's Nom calendar - the brainchild of food blogger Annem Hobson - will go on sale in stores across the UK from 9 November, priced at £8.

Featuring 24 individually wrapped 20g pieces of cheese made by supplier Norseland, the calendar would help to spread festive cheer, with a "cheesy" joke or serving suggesting behind each door, said a spokeswoman for the manufacturer.

Hobson saw her idea gain traction last year when she shared images of her prototype online. The idea was so popular that 11,000 people registered an intention to buy within four days.
"For years, chocolate has dominated key retail periods, and as a lover of cheese I want to turn this on its head," said Hobson, who also launched a Cheester Egg in partnership with artisan supplier Wildes Cheese this year.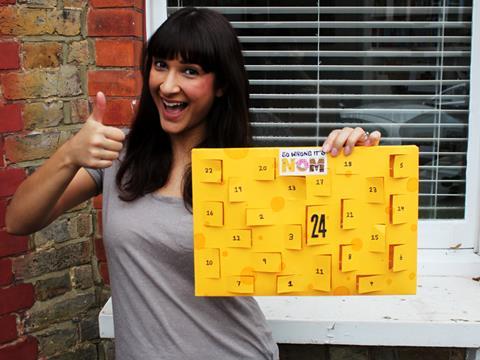 "After launching my #CheeseNotChoc campaign, the reaction from cheese lovers around the world has been phenomenal," she added.
The Grocer first reported on Hobson's collaboration with Norseland in March, while the product was still in development. The price was then estimated at between £20 and £25, but was subsequently adjusted to £8 in a bid to position the product as more affordable.

Hobson credited Norseland and Asda's cheese experts for making a success of her idea, adding that she hoped to export the product overseas in years to come.

Each space in the calendar contains one of five Norseland cheeses including Applewood, Jarlsberg and three Ilchester variants, contained in book style folding packaging allowing one half to be torn off after the first 12 days of Christmas to maximise fridge space.