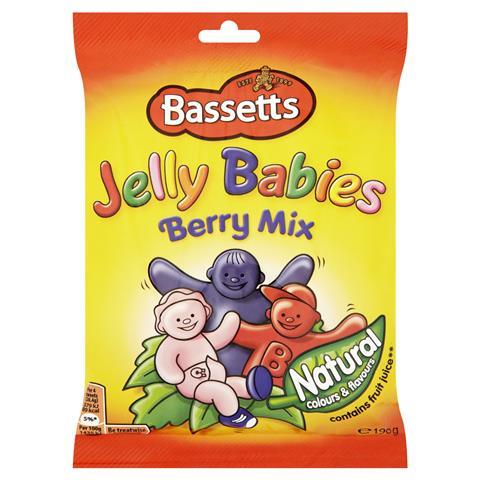 Bassetts Jelly Babies has today launched a new bag featuring its popular berry flavours.
The 190g Berry Mix pack contains blackcurrant, raspberry and strawberry sweets and has an rsp of £1.52.
"We often hear of our consumers identifying their favourite flavours and [are] delighted to launch a bag of just Berry flavours," Pippa Lewis, candy brand manager at Mondelez International said.
"Ideal for sharing, this new line extension will appeal to a wider spectrum of consumers, particularly young families."
Bassetts Jelly Babies is worth more than £24 million.