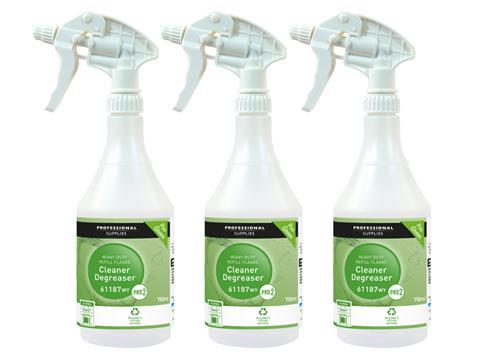 Bidfood has launched a 21-strong range of environmentally-friendly and vegan cleaning products.

Made from plant-based raw materials including root vegetables and fragranced with natural fruit, the Pro Green selection has been rolled out under the business' Professional Supplies label.

The phosphate-free items are being sold in ready-to-use and concentrated formats spanning five categories: dishwashing, catering, housekeeping, floor care and hand care, Bidfood said.
A coconut anti-bacterial cleaner and sanitiser, citric acid-based toilet cleaner and limescale remover, and a vegetable derived, non-fragranced anti-bacterial soap are among the items in collection, which is aimed at the professional catering and housekeeping sectors.

"Consumers are becoming more conscious about the impact their choices are having on the environment and this is motivating their purchasing habits outside the home too," said Bidfood's brand controller Andy Small.

"Establishments that want to improve sustainability, and appeal to the eco-conscious customer, can do that by choosing Pro Green, now with the added assurance there will be no reduction in cleaning standards."