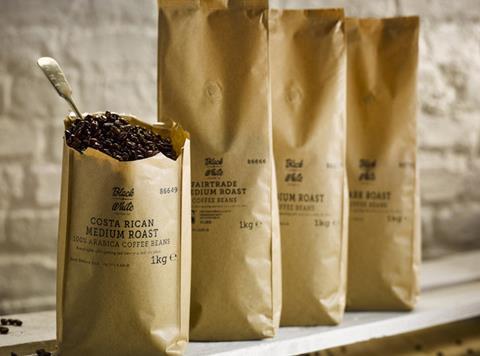 Bidvest is launching a new exclusive range of artisan coffee.

The Black + White Coffee Co branded products are designed "to deliver the very best coffee experience at a reasonable price" the wholesaler said.

It said the range would help operators "cash in on the 2.2 billion cups of coffee consumed out of the home in the UK alone every year", with sales set to grow 11% by 2020.

"The UK has increasingly become a nation of coffee lovers and consumers simply expect a great cup of coffee, anytime, anywhere," said Bidvest brand controller Holly Marrero Easson.

"According to research by Allegra UK, how a cup of coffee tastes is the number one factor that influences return visits - sitting above loyalty cards at number two or value for money at number three. That's why quality of taste is at the heart of the Black + White Coffee Co range. We want to enable our customers to stay ahead of the competition with unrivalled product quality."

The range includes a premium Costa Rican roast, a whole bean medium roast and Fairtrade medium roast, Arabica and Robusta dark roast - also as whole beans - as well as medium roast, Fairtrade medium roast and decaffeinated medium-roast filter coffees.