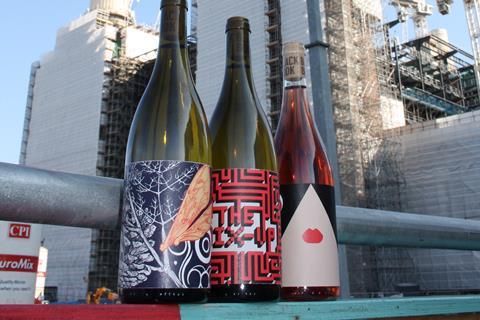 'Urban winery' Blackbook has unveiled what it claims is the first London-grown, London-made wine since Roman times.
The Battersea-based brand's latest launch, Tamesis (12% abv), is a single vineyard wine made from Bacchus grapes from Forty Hall Vineyard in Enfield.
Blackbook was "proud of our London heritage and passionate about the city", said its co-founder and winemaker Sergio Verrillo. "We strive to demonstrate that world class wine can be produced in an urban winery and our new Tamesis wine is a perfect example.
"Forty Hall Vineyard is the only commercial-scale vineyard in London and is run as a social enterprise engaging a committed set of enthusiastic volunteers. It is certified organic, avoiding the use of synthetic fungicides, herbicides or fertilisers to encourage sustainability, biodiversity and natural balance."
Tamesis will be accompanied by two further releases: The Mix-Up, a 50-50 blend of Bacchus and Ortega grapes, and I'd Rather Be A Rebel, a 100% pinot noir wine using grapes from Crouch Valley Vineyard in Essex.
The brand has gone from producing a vintage of 5,500 bottles in 2017 to 17,000 last year - more than tripling its output, and has extended its range from four to eight wines using grapes from seven different vineyards, all of which are within two hours of the capital.