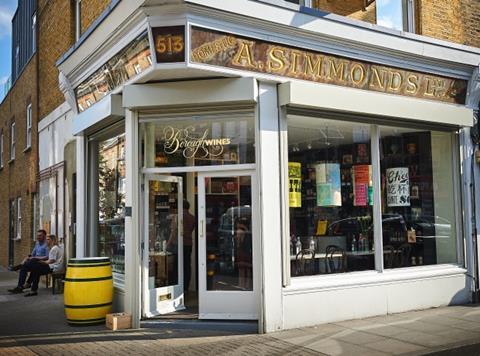 London booze retailer Borough Wines has added a new private-label range of wines called Maison 54.
The range, created with master of wine Liam Steevenson, has launched with two SKUs - an 11% Pétillant Naturel and a 12% Vermentino (rsp: £10-15).
A Languedoc Terret Blanc will join the range in July, with a fourth wine following in the autumn.
The Pétillant Naturel, a blend of Chenin Blanc and Sauvignon Blanc from South West France, bottled while still fermenting, was "crisp, dry and refreshing with vibrant lime and gooseberry notes", said Borough Wines, while the Vermentino was "crisp and aromatic" with "a twist of citrus freshness" and "mineral complexity".
The range takes its name from the address in Paris where surrealist artists such as André Breton and Marcel Duchamp invented a collaborative drawing style called 'Cadavre Exquis', whereby each would draw a segment of a body before folding over the paper and passing it to another artist.