Daily Bread: The Grocer blog
There's nothing a city breakfast meeting needs more than a shot of CBD oil. In theory, it should counteract the stress of the commute, not to mention the 17 lattes chugged en route to keep your peepers open at whichever unholy hour.
This, alongside cold brew coffee and crispy crickets – yes, the Jiminy kind – were served up for brekkie at today's Future of the Full English event in London. Quite the culinary challenge, even for the assembled group of foodies gathered to hear what would become of the much beloved fry-up.
Bacon and eggs were deemed not as sustainable as Buddha bowls bursting with edamame and tofu. It's all a symptom of the plant-based revolution, according to the new Meatless Farm Co CEO and former Kellogg's exec Robert Woodall, who pointed out the yawning opportunity for brands providing a personalised product to ever more discerning consumers and increasingly vocal groups who feel they've been underserved.
"Rather than meat and two veg, people want veg and two veg," he said. "The transition has to be easy. The one-size-fits-all approach simply won't work anymore."
In fact, so discerning are today's consumers that a report published by the Great British Chefs website classed some 13 million Brits as 'foodies' – those willing and able to take a concerted interest in discovering new tastes and eating sustainably where possible.
Some, according to GBC, are 'committed foodies', who are adventurous and sustainable in their day to day lives, compared to 'weekend foodies'.
Both these groups also show an interest in following plant-based diets. Its survey of almost 10,000 people found 56% of committed foodies were interested in plant-based diets in January this year, up from 40% in January 2018. Even among non-foodies, the figure was up from 20% to 23%.
Accordingly, the regularity with which consumers are cooking beef and lamb is falling across the board, it found. And so are processed foods, with 77% of committed foodies avoiding them – a 12% increase from 2018.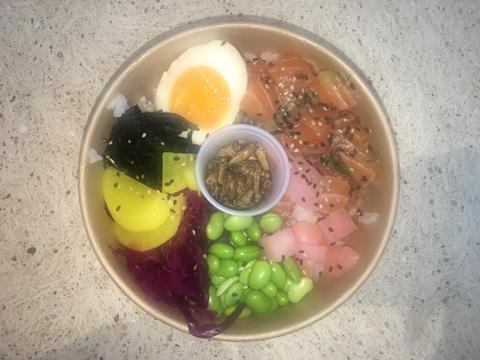 So ultimately, it's little surprise that big fmcg companies are investing heavily in plant-based. Not only has Unilever bought the Vegetarian Butcher and Nestlé snapped up Sweet Earth, but one of the UK's biggest meat companies, ABP, launched a pea-protein burger this week.
And it's not the first to move into the space. Northern Irish meat supplier Finnebrogue has also branched out, while in the EU, heavyweight meat and poultry suppliers are set to distribute the Beyond Burger and Just Egg.
But these companies must not be blindsided by the scrum for plants, warned Great British Chefs CEO Ollie Lloyd. There were other underserved sectors where there was plenty of money to be made.
"One sector we don't talk about enough is end-of-life food," he said. "How do you deliver good food to people who can't chew? Brands have virtually ignored the sector, but we've visited plenty of retirement homes where they face a constant struggle to get taste into food."
In fact, the likes of Soylent and Huel could be targeting the wrong market, he suggested. "Five minutes fewer on Instagram and of course young people would have time to cook breakfast rather than a powdered shake."
So there's plenty of room to bring breakfast into the future, and make it more inclusive. But given the amount of crickets remaining when the crowd dispersed, insect protein may not be the most crowd-pleasing way to go.