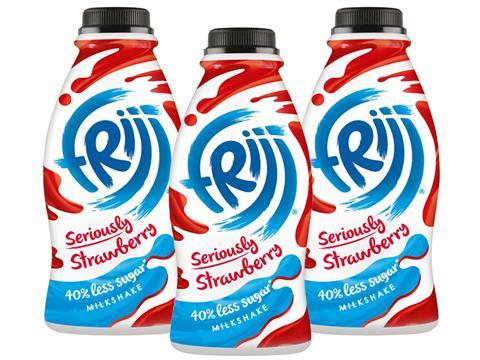 Dairy Crest is launching a range of Frijj milkshakes that contain 40% less sugar than the standard versions.

The Seriously Straw­berry and Choc-a-Choco­late 471ml variants that debut in Asda today (31 January) feature a refreshed blue logo.

They were developed in response to insight that revealed concerns over sugar deterred as many as 30% of shoppers from making purchases.

Frijj is worth £55.1m [IRI 52 w/e 6 December 2014], and Dairy Crest hopes to attract more than half a million new households into milkshakes with the NPD.

"We have every confidence our new launch will resonate," said Dairy Crest drinks marketing head Laura Sheard.