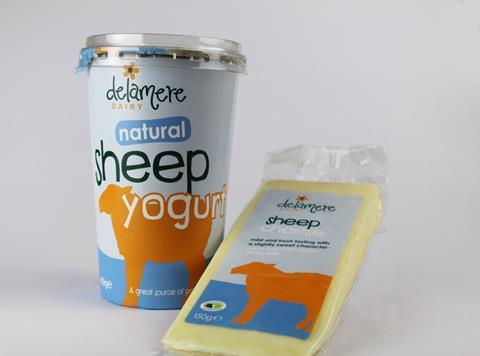 Goats milk supplier Delamere Dairy has introduced a new sheep milk yoghurt and cheese to its line-up.

Delamere Dairy's Natural Sheep Yogurt, sourced from a single herd in Lancashire, is being rolled out now in 450g pots (rsp: £2.50), alongside the Sheep Cheese, which comes in hand-packed 150g wedges (rsp: £3.75). The latter is described as a "mild and fresh-tasting" cheese with a Cheddar texture, while the yoghurt provided a "smooth" flavour.

The duo would appeal to consumers looking for a protein boost as part of a healthy balanced diet, said Delamere.

"The benefits associated with sheep milk products are very similar to our goats milk range, as well as being a great source of protein, which is very topical at the moment," said MD Ed Salt, adding sheep milk contained almost 50% more protein than cows and goats milk.