So, farewell then, EU. The Leavers got their way in the June referendum, and now Theresa May has vowed to trigger Article 50 by the end of March 2017.

Throughout this historic political upheaval the anti-EU contingent has insisted that "Brexit means Brexit". The gist of that portentous phrase has been the subject of some debate, but when - or, indeed, if - Brexit finally hits, those countries on the other side of the Channel will remain key markets for fmcg brands eyeing expansion.

"We are all facing market uncertainty, to some degree - whatever eventually happens around Brexit. It is inevitable that some things will change, so we need to identify new possibilities," says Chris Blythe, director of The Brand Nursery.

So what are these new opportunities available to the UK's food & drink producers? Many movers and shakers from the UK's fmcg sector will be venturing to Paris for Sial - the world's largest food and drink innovations exhibition - to find out.

This year's event - at Paris Nord Villepinte Expo Centre from 16 to 20 October - could well mark the penultimate time Brits attend the biennial Paris Sial as citizens of the EU, but the prospect of Brexit has sparked no fears about business with European customers being stymied, says Dominic Maxwell, commercial director at natural snack brand The Primal Pantry, which exports to 26 countries including Belgium, Denmark, the Netherlands, Norway, Finland and Sweden.
"There's been no backlash against British products - on the contrary, in fact…. as a retail environment we are miles ahead of the rest of Europe"
"There's been no backlash against British products - on the contrary, in fact. There's a lot of innovation that comes out of the UK, and as a retail environment we are miles ahead of the rest of Europe," he says, adding how associates from the Continent are always "blown away" by their visits to Blighty, astounded by Ocado and self-service checkouts.

Maxwell and his fellow co-founder Suzie Walker are now eyeing France. "There's greater respect for food on the Continent. There are huge opportunities," says Maxwell. "They just get it," he says about Benelux and Scandinavian admiration of the paleo-style eating The Primal Pantry promotes. "There's loads of opportunity in Europe."

Indeed, more than 100 brands will gather in the British pavilion alone to promote their wares and ideas to visitors from across Europe and further afield.

Official figures suggest the UK's delicious goods are in increasing demand from other countries. Data compiled by the Food & Drink Federation, based on numbers from HMRC, show that 2016 exports of food and non-alcoholic drinks to the EU between January and June were up 7.2% to £4.7bn year on year.

Those buoyant figures are in part down to the fact British NPD is exceptionally advanced when it comes to convenience - especially in the natural and 'clean eating' sectors, where provenance is afforded great attention, according to Mash Direct director Jack Hamilton.

It's this that has allowed the Northern Ireland brand, predominantly producing ranges of vegetable side dishes, to build its core brand at home and expand it overseas, he says. "We've been able to use 'clean eating' as our USP in the US. We're GM-free, which the Americans love. There's a big movement on the East Coast favouring more natural eating."

Currently, 16% of Mash Direct's business is outside the UK - and it is exporting, first to the Middle East, that allowed the brand to expand overseas while raising its profile at home at a time when supermarkets focused on private label, says Hamilton.

"We're effectively a challenger brand in an own label-dominated category. What exports did was give us sudden growth when no one was particularly paying attention to us. We went on shelves in Dubai, and suddenly buyers at home saw us as an international brand rather than just a regional one," he says.

Moving into the Middle East made good sense to Hamilton for another reason: speed of delivery. "We're able to get our products to Dubai faster than to London because a plane is faster than the M1," he says.
A world of opportunity bursting with NPD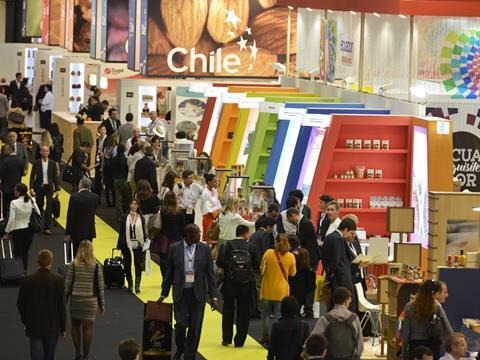 The entreaty of Sial 2016 is to "look deeper" to understand the demands and opportunities in today's ever-changing global food & drink market.
The event is intended to provide a platform for introducing new trends, exploring diversity, and scrutinising quality and safety issues. The organisers hope the event will "break down traditional barriers" and discover new development opportunities.
At the world's largest international food and drink innovations expo this year, more than 100 countries will be represented across 21 categories by in excess of 7,000 exhibitors showing 400,000 products. Displays that include a mooted total of 2,500 NPDs are predicted to attract 160,000 food and drink professionals from 194 nations.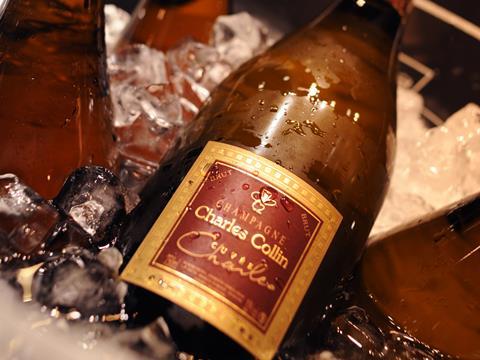 The main sectors being exhibited will include meat, dairy, seafood, fruit & vegetables, wine & spirits, frozen, bakery, tinned, soft drinks and ready meals.
New to 2016, Sial will pull back the curtain on a gluten-free zone to show the way in which food markets are adapting to new needs, as consumers change their habits and expectations. Also under the spotlight will be organic and fresh produce, and the beverage market - especially beer and hot drinks. In addition, there will be a 'tech' zone, allowing SMEs to present their latest apps and gadgets.
"With the Earth's population set to hit the nine to 10 billion mark, the rising demand for food constitutes a real challenge," says Sial Network director Nicolas Trentesaux. "Sial Paris reflects both this development and the way in which the suppliers have capitalised on the challenges posed by an ever-increasing number of sales outlets.
"Brand preference isn't necessarily linked to price," adds Trentesaux. "It's all about the product offering and therefore the constant need for retailers to source new products and brands."
A stellar performance
Heading east was an intuitive move by Mash Direct - at least if Liam Fox is to be believed. "For the British people, trade is in our DNA," the secretary of state for international trade told a Manchester audience at the end of last month, praising "a stellar performance by our best exporters" just weeks after attacking UK businesses as "too fat and too lazy" to care about overseas trade. "What Napoleon called a nation of shopkeepers has sold tea to China, wine to France and boomerangs to Australia," he claimed.

Fox's Department for International Trade is trying its best for the food and drink industry, but the new department is underfunded and the staff have a peculiar way of doing things, claim Maxwell and Walker.

"They won't pay for you to run a stand at an international show, but they'll pay for you to go and have a look around," says Maxwell, who laments the Department for International Trade's events for being "quite interesting but not as helpful as they could be". Walker offers a succinct postscript. "They're good people, but they don't know what they're doing."

The future is unclear for UK food & drink suppliers hoping to make moves into foreign countries - but that's not down to the oddballs at government departments.

Nor is it the fault of Brexit, which now looks on course to be done and dusted by early 2019. The industry's destiny would be fuzzy even if this summer's referendum vote had gone the other way, says Blythe at The Brand Nursery. "We are all facing market uncertainty, to some degree - whatever eventually happens around Brexit. It is inevitable that some things will change, so we need to identify new possibilities."
Little Dish
Stand number: 2 L 045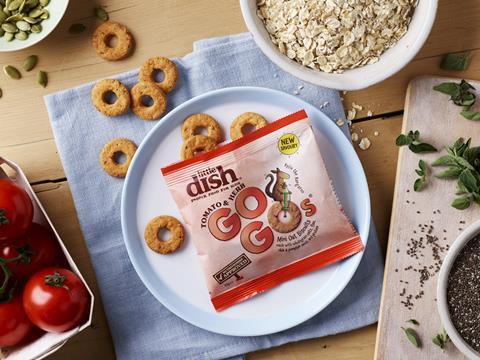 Children's food brand Little Dish celebrated its 10th birthday this year by revamping its entire chilled range for toddlers. It went on to unveil a handful of NPD - of which new variants of Go Gos mini oat biscuits are the latest. New flavours Tomato & Herb; Cheese; Apple; and Coconut join the range. The launch comes shortly after the brand introduced its first lineup of soups for nippers: three flavours in 200g pots featuring Little Dish's Zoo Crew characters.
Spice Drops
Stand number: 2 KL 041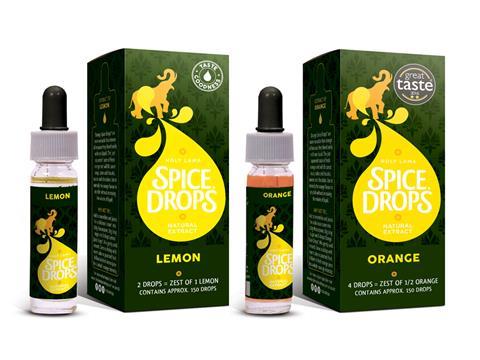 Spice Drops is a 30-strong range of highly concentrated extracts of herbs & spices aimed at adding authentic taste to home cooking in a few drops. The line, which comes in a 5ml retail bottle complete with pipette, promises to retain its intensity for three years. In the spring, the brand revealed refreshed packaging and two citrus variants: Lemon and Orange.
For Goodness Shakes
Stand number: 2 K 010
For Goodness Shakes began as a ready-to-drink protein shake brand, but this year made its first move into flavoured waters with For Goodness Shakes Protein Water.Available in Blackcurrant and Orange & Mango flavours, each 500ml bottle contains 20g of protein and 86 calories. They offer "the declining soft drinks market an exciting growth opportunity", according to brand MD Alex Brooks.
Joe & Seph's
Stand number: 2 JK 040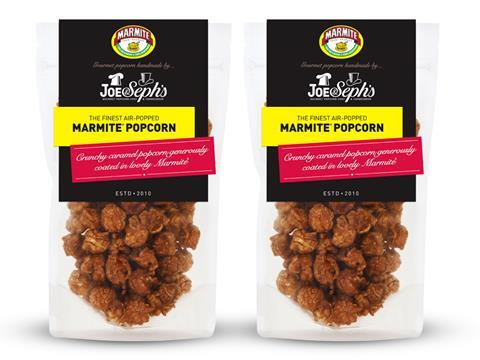 At Sial, Joe & Seph's will be lifting the lid on its very latest NPD: a coconut & chia variant of its premium popcorn. These two very fashionable flavours follow a longstanding and divisive one. In the spring, the snack brand hooked up with Unilever to produce the first official Marmite popcorn, with a real taste of the yeast spread - and a caramel glaze for maximum 'love it or hate it' appeal.
The American dream?
When it comes to ideas, the US is the obvious first place to look. "There's a lot to learn from the States - certainly in terms of branding," says Hamilton. "The Americans are gods when it comes to marketing."

Maxwell agrees: "The Americans are 10 years beyond us."

But clues for innovation can come from any part of the globe, not just the US. That is why Sial and similar international shows are essential destinations for UK brands, says Blythe, because they provide insight into how other nations are approaching key market sectors and how they present innovation.

"Brand development is about marrying consumer need, business objectives and capabilities, and a sound understanding of competitors and the market environment.

"Shows like Sial provide a concentrated window on the last of this triumvirate, beyond what is happening in the UK, even beyond Europe."

With 7,000 exhibitors from more than 100 countries, there will be plenty of inspiration and opportunity for British goods.

But, as Blythe concludes: "Not all the ideas will be good, or commercially sustainable, but some definitely will be, and there will be some valuable lessons to learn from devoting a day or two to walking the aisles."