With sales of both cigarettes and rolling tobacco declining month on month since May 2021 [NielsenIQ 52 w/e 11 September 2021], Big Tobacco's vision of a smoke-free future is coming ever closer. Here are some of the new formats and technologies companies are exploring this year
To find out more, you can also read our full category reports on vaping & e-cigarettes and tobacco & accessories.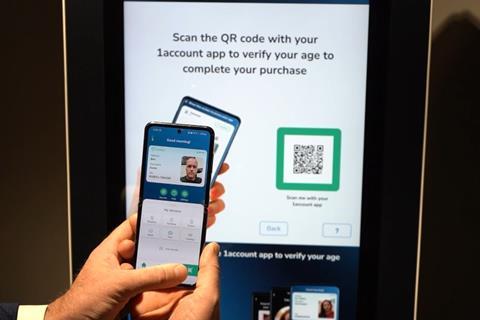 1account Vape Vending Machine
Launch date: February 2022 Manufacturer: 1account
A decade after cigarette vending machines were banned in the UK, 1account is trialling a vape dispenser. The first machine has arrived in specialist Ecigwizard's Leicester branch as part of a year-long trial, with another set to roll out to "a household name grocery retailer" this spring. Age verification is handled on an app.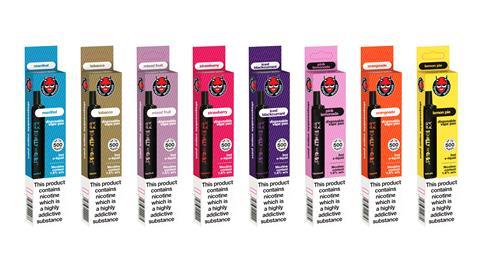 Totally Wicked Disposable Vape Pen
Launch date: December 2022 Manufacturer: Totally Wicked
With disposable's share of users expected to double this year, Totally Wicked has launched its own Disposable Vape Pen (rsp: £4.99). Released into forecourts and Asda stores nationwide, the device is already proving "incredibly popular", the company says. "The ultimate in convenience and simplicity, the DVP is ideal for smokers looking to take the first step in switching to vaping," it adds. Available in eight flavours, the same liquids can be found as refills for open system devices too.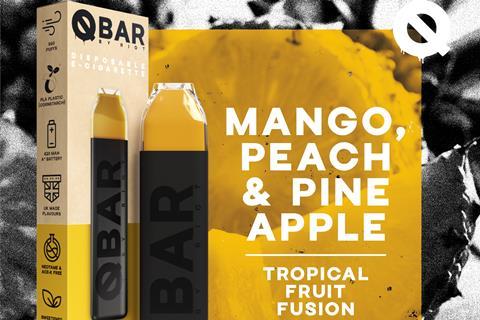 Riot Labs' Qbar Disposable
Launch date: January 2022 Manufacturer: Riot Labs
Riot Labs has moved into disposables with the "world's first carbon negative disposable device". Made with three recyclable main elements, the launch is supported with Riot recycling bins in specialist stores. "Everywhere you look, companies are making efforts to be greener, but that isn't happening fast enough in the vape sector," Riot says.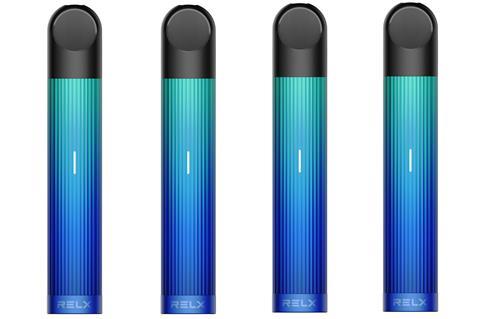 Relx Starter Kit
Launch date: March 2022 Manufacturer: Relx
Having sold disposables for some time, Relx is launching a complete starter kit for quitting smokers (rsp: £8.99). This includes a pre-charged, "ultra-sleek and easy to use" closed-loop vape, a USB-C charging cable, long battery life and flavoured pods. "We see the trend for simplistic systems growing in popularity," the brand explains.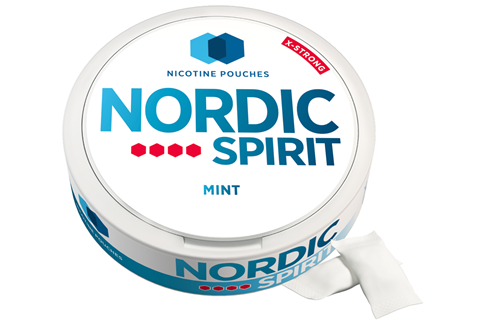 Nordic Spirit Spearmint
Launch date: October 2021 Manufacturer: JTI
Spearmint is the latest flavour in the Nordic Spirit range of nicotine pouches, available in Regular, Strong and Extra Strong varieties. The tobacco-free pouches are made from a soft white material derived from plant-based fibre and a gum base (rsp: £6.50/20). Fitting under the top or bottom lip, the brand emphasises the wide variety of occasions for use – including long-haul flights. "The delicate flavours allow for a more subtle mint experience," it adds.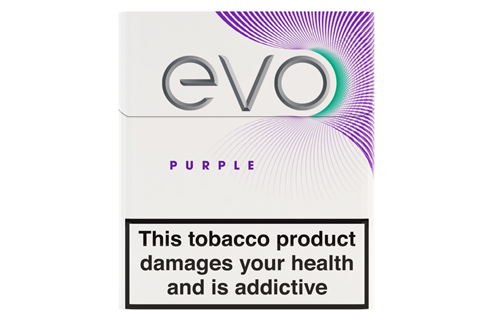 Evo Tobacco Sticks
Launch date: October 2021 Manufacturer: JTI
JTI updated its Evo tobacco sticks last year with what it claimed was a smoother, real tobacco taste to appeal to a wider range of consumers. The sticks include fruit, menthol and robust tobacco flavours – coded by colour – to tap into different taste preferences for heated products (rsp: £4.50).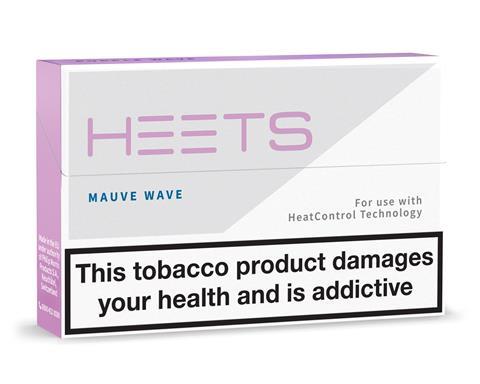 Heets Mauve
Launch date: November 2021 Manufacturer: PMI
Mauve is the latest variant in the Heets tobacco stick range designed for the Iqos heated tobacco system (rsp: £5/20). The product promises a "crisp menthol tobacco blend with a taste of dark forest fruits". PMI hopes to cater for shoppers who have missed menthol-flavoured cigarettes following the EU ban.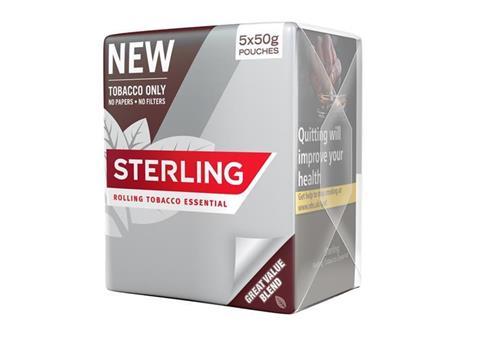 Sterling Essential 50g
Launch date: November 2021 Manufacturer: JTI
Sterling has met the market for more budget options with a 50g pack of its no-frills Essential rolling tobacco (rsp: £21.20) sitting alongside a previous 30g launch. JTI claims the product generates less leaf waste than its peers due to a unique leaf blend. Savings are also made with an absence of papers and filters.