Consumers are choosing lighter options when it comes to savoury snacking. To capture this emerging trend, brands have been making some innovative moves in NPD with new and alternative ingredients - all with the aim of delivering the same result as a traditional bag of crisps but with fewer calories. Here's our pick of the best new crisp alternatives: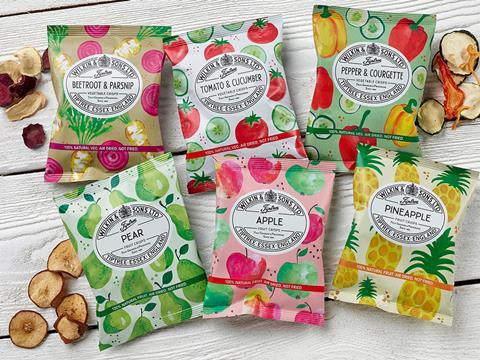 Tiptree Fruit Crisps
Manufacturer: Wilkin & Sons
RSP: £1.29/14g-20g
Jam-maker Wilkin & Sons just entered the snacking market with a six-strong range of fruit & vegetable crisps.The snacks, which are currently on trial in the Tiptree jam shop, are available in Pineapple, Pear, Pepper & Courgette, Apple, Beetroot & Parsnip and Tomato & Cucumber flavours. They're made with 100% air-dried fruit and are Vegan and gluten-free.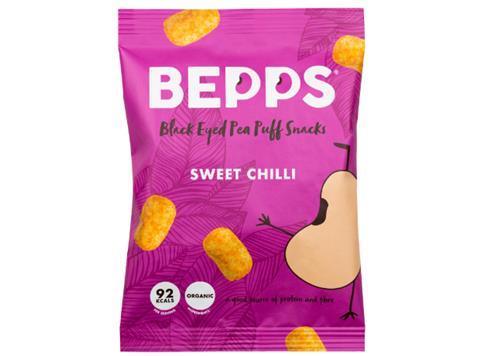 Bepps
Manufacturer: Bepps
RSP: £1.09/22g
Bepps says its range of black-eyed pea puffs are a UK first. They're made by finely milling black-eyed peas into flour before being popped and flavoured. The vegan-friendly alternative to fried potato crisps are available in three variants: Sweet Chilli, Sea Salt & Black Pepper and Cheese Flavour and they contain no more than 418 calories per 100g.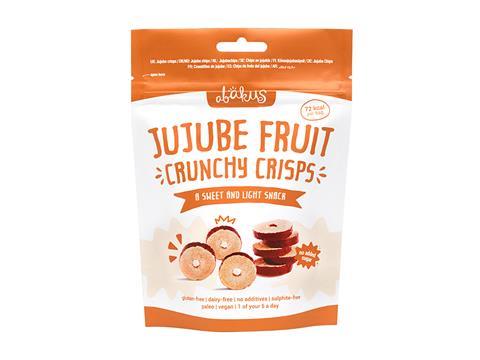 Jujube Crunchy Crisps
Manufacturer: Abakus Foods
RSP: £1.99/20g
These snacks are made from Jujube, also known as "red date", a popular berry in from the Far East which is said to have a wealth of health and nutritional benefits. The crisps have "a natural caramel flavour and are packed with nutrients" according to the brand. They're vegan, gluten-free and suitable for consumers following a hunter-gatherer paleo diet.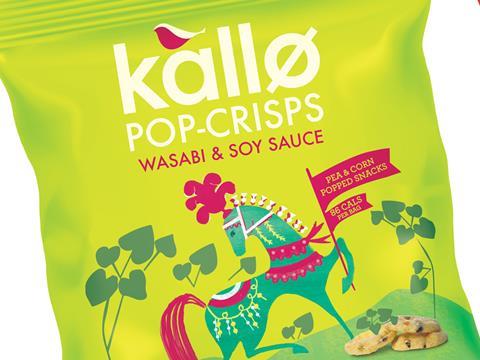 Kallo Pop-Crisps
Manufacturer: Wessanen UK
RSP: 75p/20g
Made with popped corn pieces, split peas and natural flavourings, these snacks are available in four flavours: Himalayan Pink Salt & Hint of Black Pepper, Sea Salt & Sicilian Lemon Vinegar, Sour Cream & Dill, and Wasabi & Soy Sauce. The new crisps are "ideal for those looking to swap their more calorific snacks for something better for them, supporting rising demand for healthier lifestyles" says Kallø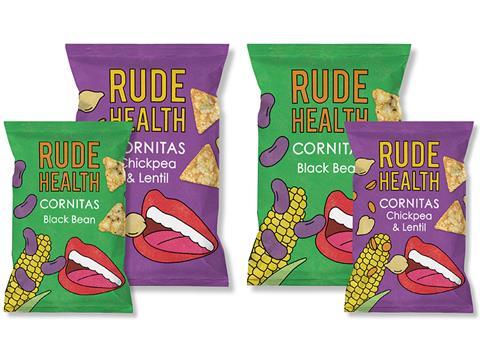 Cornitas
Manufacturer: Rude Health
RSP: £1.99/90g and 99p/30g
Rude Health is breaking into the snacking market with its first crisp alternatives. The brand says these new crisps are "great for topping, dipping or eating straight from the bag". They're available in two flavours Black Bean and Chickpea & Lentil and will be available in Whole Foods, Planet Organic and the Rude Health website from May.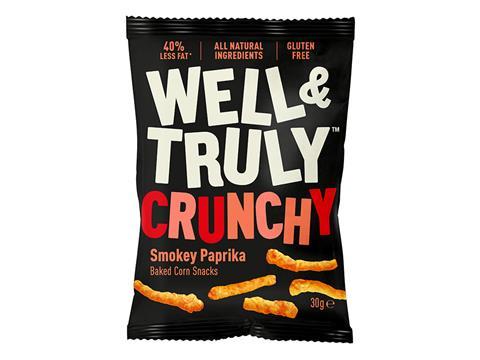 Well & Truly
Manufacturer: Well & Truly
RSP: 99p/30g and £2.00/100g
This month, the brand unveiled a packaging overhaul and new sharing formats for its "better for you" corn crisps. The low-fat vegan snacks are now available in Smokey Paprika, Salted, Sour Cream & Onion and Really Cheesy and it has listings in Tesco, Ocado and Whole Foods.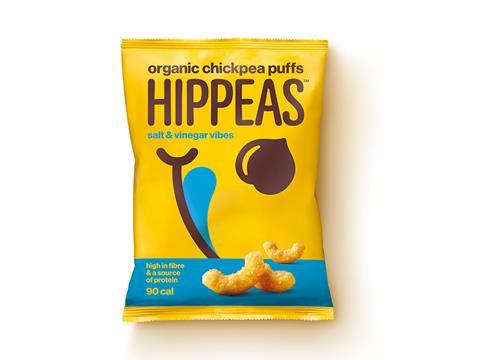 Hippeas
Manufacturer: Hippeas
RSP: £1/22g or £1.86/78g
Made from organic chickpeas, these puffs are 90 calories per serving and contain no gluten, dairy or corn. Salt & Vinegar Vibes is the latest flavour to join the range which includes Cheese & Love and Sweet & Smokin' in impulse bags and sharing formats. The snacks are high in protein and fibre and are listed in Waitrose and Ocado.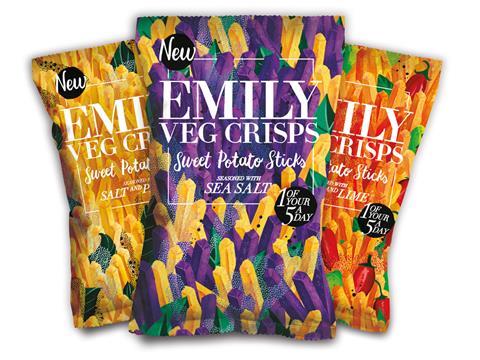 Sweet Potato Sticks
Manufacturer: Emily Crisps
RSP: £1.20/35g
This startup brand has launched its first veg-based snacks since last June. Sea Salt, Salt & Pepper and Chilli & Lime sweet potato-based snacks will be available in impulse and sharing bags from this summer. According to the brand, the stick shape will "encourage eating more fruit and veg in a way that is accessible, familiar and tasty".