Just because Dry January is over doesn't mean Brits are reaching for the bottle. Tesco has seen alcohol-free wine sales "more than double" in the last year and Brits are creating record demand for alcohol alternatives. Here's our pick of the latest alcohol-free NPD to come from supermarkets and brands looking to tap the trend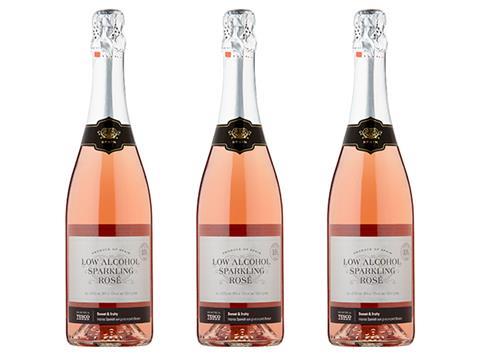 Low-Alcohol Sparkling White and Rosé – Tesco
RSP:£3.75/75cl
Made from Spanish Garnacha grapes, this sparkling wine "is full of ripe strawberry flavours" according to Tesco. The wine is made using 'spinning cone' technology to gently remove the alcohol leaving less than 0.5% - making it a soft drink.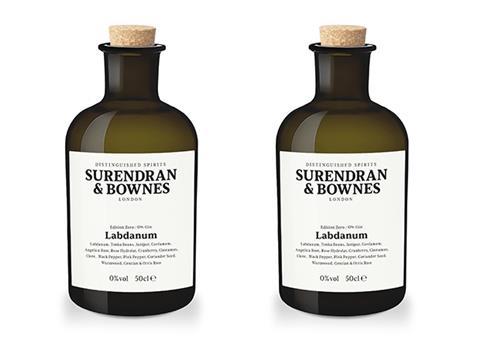 Labdanum 'gin' – Surendran & Bownes
RSP: £39/50cl
This detox-friendly alternative "mimics the aromatic profile and complexity of gin, but with 0% alcohol content". The 'spirit' is organic, vegan-friendly and gives consumers a London dry style drink with "added complexity" thanks to the use of aromatics more common in perfume than gin making. Available from Borough Wines.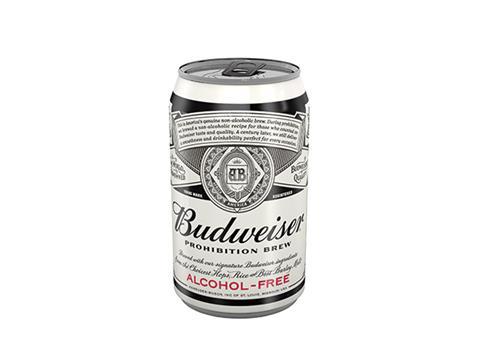 Prohibition Brew – Budweiser
RSP: £3/4x330ml
Brewed with hops, rice and barley malt, this brew promises the same "taste and quality" as original Budweiser. AB InBev North Europe president Jason Warner said the non-alcoholic beer category had "been waiting for a major player to come in with something new and innovative." Available in all major supermarkets.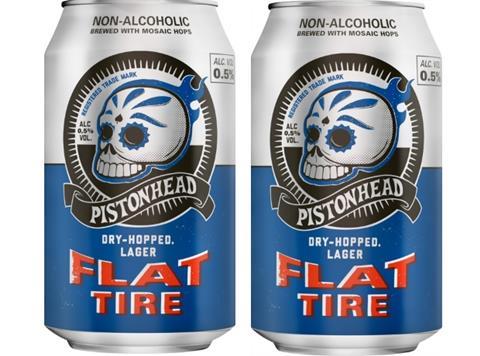 Non-Alcoholic Flat Tyre – Pistonhead
RSP: £1.49/330ml
Promising "all the same flavour" as its alcoholic counterpart, this dry-hopped lager from Swedish brewer Pistonhead has hints of tropical fruit and citrus and "aromatic, balanced, pleasant bitterness". Available in Tesco.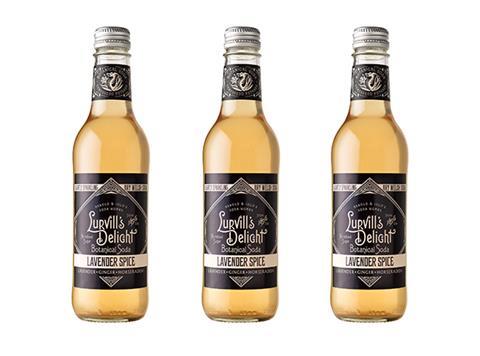 Lavender Spice – Lurvills Delight
RSP: £1.95/33cl
A blend of Welsh spring water and botanical extract, Lurvills Delight's latest flavour promises a "unique spicy kick, enhanced by aromatic, pungent ginger and the natural heat of horseradish". The sparkling soda contains no refined sugars and is available from Borough Wines.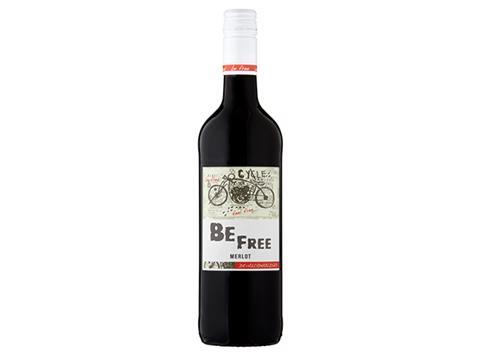 De-alcoholised Merlot – Be Free
RSP: £2.48/75cl
Newly listed in Asda, this alcohol free Merlot is "rich and full-bodied with a velvety smooth finish and red fruit aromas".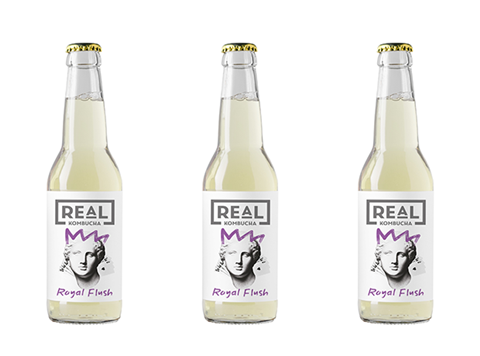 Royal Flush – Real Kombucha
RSP: £2.50/33cl
Brewed from First Flush Darjeeling teas, this fermented drink is "fresh and floral with notes of rose, vanilla and quince" says the brand. Aimed as an alternative to prosecco, Royal Flush should be served very cold and in a champagne glass. Available from Borough Wines and Light Drinks UK.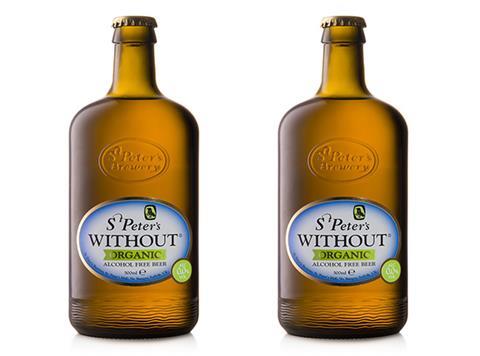 Organic Without – St Peter's
RSP: £1.49/500ml
Suffolk micro brewery St Peter's has launched what it claims is the world's only organic alcohol-free beer. Described by the brand as a "delicious, rich and full-bodied beer that is perfect for lager and ale drinkers", the brew does not have any retail listings yet.