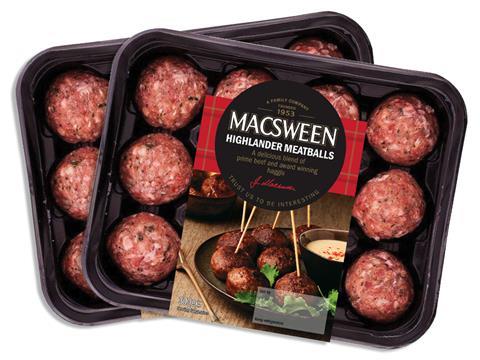 Scottish haggis producer Macsween has launched what it claims is the world's first haggis meatball.
Macsween Highlander Meatballs, which combine beef with haggis, spices and pepper, went on sale on 26 December in Tesco and will debut in Asda on 14 January (rsp: £2/ pack of 12).
The company, which has been producing haggis for over 60 years, said it hoped the "fusion of flavours" would appeal to both haggis aficionados and newcomers to the Scottish delicacy.
"As consumer tastes have evolved, so have our products. With each new development we strive to demonstrate the versatility of this much loved and traditional taste of Scotland," said MD, James Macsween.