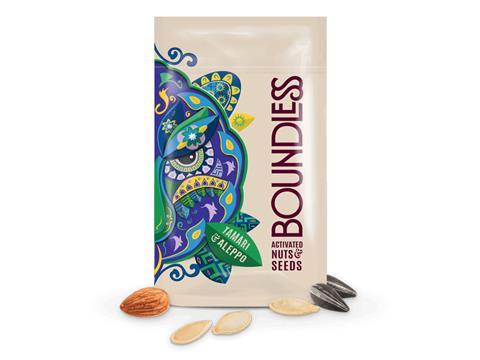 Boundless Nuts & Seeds
RSP: £2.20/30g
Manufacturer: Boundless
Available in Cayenne & Rosemary, Tamari & Aleppo and Orange, Ginger & Maple, before they're baked these seed and nut snack packs are "flooded" to start natural germination which the brand says "unlocks their nutrients for better digestion". They're available from Whole Foods and Ocado.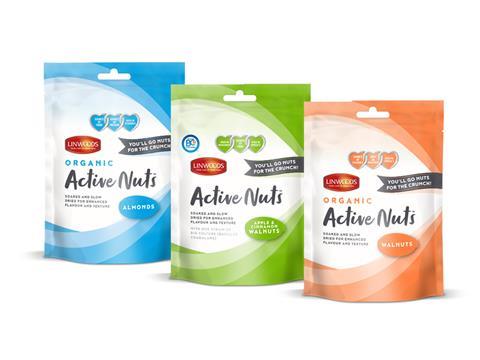 Active Nuts
RSP: £3.99/50g-70g
Manufacturer: Linwoods
According to the brand, these nuts are soaked to "reduce the natural bitterness of the nut" and then slow-dried which gives them a "light texture and feel". Available in Organic Almonds, Organic Walnuts and Organic Walnuts with Apple, Cinnamon & Bio-Cultures from Whole Foods.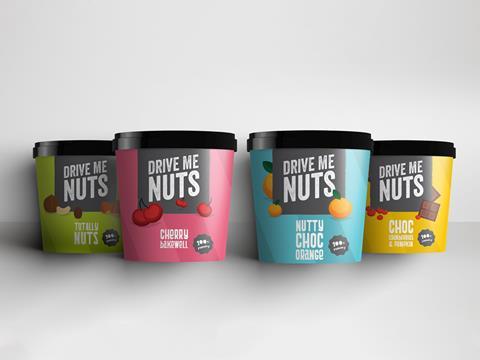 Drive Me Nuts
RSP: £1.99
Manufacturer: John Morley Importers
Not yet listed, these nut packs are specifically designed to be eaten in the car as a healthier alternative to crisps and confectionery. The pots, which sit securely in car cup holders, are available in four flavours Chocolate, Craberries & Pumpkin, Nutty Choc Orange, Cherry Bakewell and Totally Nuts.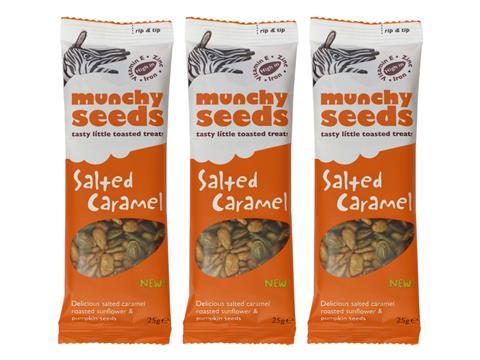 Munchy Seeds - Salted Caramel
RSP: 70p/25g
Manufacturer: Lawncourt Harvest Ltd
The brand says this latest flavour will "appeal to health-conscious consumers looking for a sweet treat that's both delicious and bursting with goodness." The pumpkin and sunflower seed combination is available in single snack packs and in 120g pots, these seeds are suitable for vegans and are gluten and dairy free. Listed in Waitrose.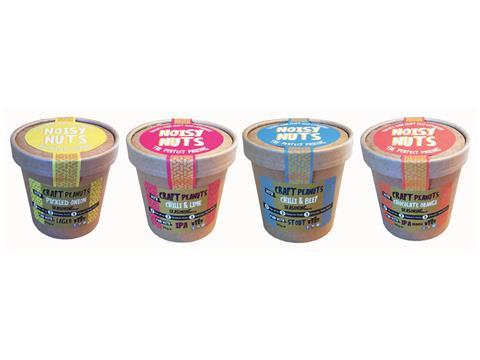 Noisy Nuts
RSP: £3.00/95g
Manufacturer: Noisy Snacks
Created by former Boost Drinks N.I. marketing manager Noel Allen, these nuts are designed to pair with craft beer. Chilli and Lime pairs with IPA, Chilli and Beef pairs with Stout, Chocolate Orange pairs with Orange IPA and Pickled Onion pairs with Lager. Each pot comes with seasoning packs which allow consumers to choose how much, or how little, of the flavour they want to use.