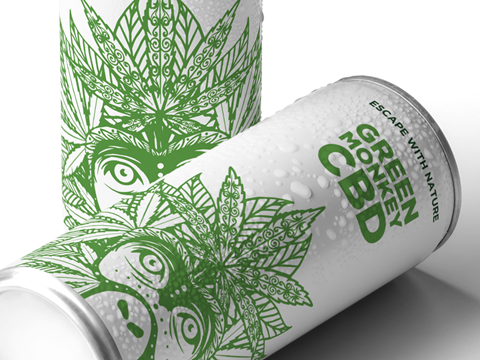 Green Monkey CBD
Launched: October 2018
Manufacturer: Green Monkey
Green Monkey has launched what it claims is the UK's first CBD-infused carbonated soft drink (rsp: £1.89/250ml). The drink, which contains 10mg of CBD, has received backing from Jhoots Pharmacy chain and pharmaceutical distributor AV, both of which were involved in the product's development. It's currently available online and in certain pharmacies.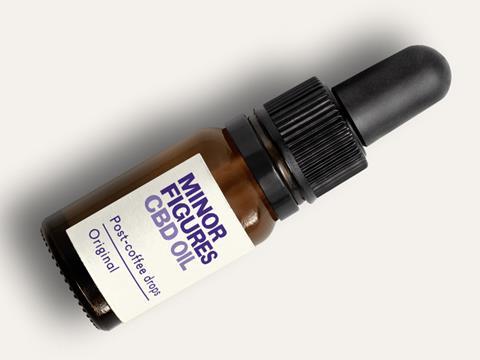 Minor Figures CBD Tincture
Launched: October 2018
Manufacturer: Minor Figures
Coffee company Minor Figures is marketing its tincture as the perfect post-coffee supplement (rsp: £20/10ml). As caffeine can increase stress hormones, Minor Figures says CBD can help to "bring back balance, relaxation and focus". A few drops of the tincture can be applied under the tongue or in coffee and "effects are usually felt within five to 10 minutes".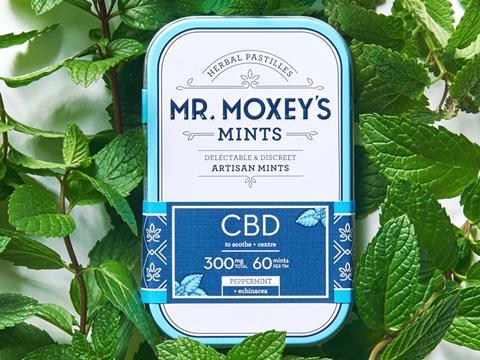 Mr Moxey's Mints
Launched: October 2018
Manufacturer: Mr Moxey's Mints
US brand Mr Moxey's Mints has brought its CBD mints over to the UK. Its products have already been championed by Wrigley heir Beau Wrigley and have been snapped up by London-based store LDN CBD. While only the CBD mints can be sold in the UK (rsp: £30), Mr Moxey's Mints also sell products containing over 1mg of THC in the US.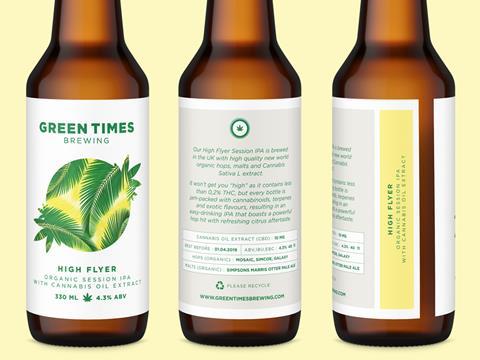 High Flyer Session IPA
Launched: November 2018
Manufacturer: Green Times Brewing
Sales of craft beer soared last year, growing by a whopping 31% to £128.3m [Kantar Worldpanel]. Could a mix of craft beer and increasingly popular CBD therefore be a winning combination? Green Times Brewing is hoping so. The UK-based company has created a craft beer which is "jam-packed with cannabinoids, terpenes and exotic flavours".
Ambience Cosmetics
Launched: January 2019
Manufacturer: Eos Scientific
Starting out in e-liquids and tinctures, the Ambience range is set to expand with a six-strong lineup of CBD-infused cosmetics. It's not the only one, either. Last summer, Harvey Nichols became the first UK department store to stock cannabis-infused skincare, adding MGC Derma's 18-strong range of CBD oil-infused products to its listings of luxury skincare.