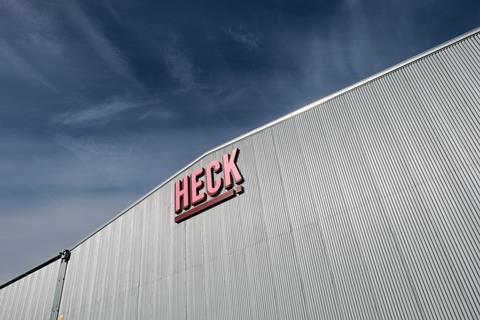 Sausage brand Heck is eyeing a move into the booze aisle after registering its trademark under three alcohol categories with the Intellectual Property Office.

The brand has lodged a trademark application under the IPO's classifications for beers, wines & spirits and retail services connected with alcoholic beverages.

The brand declined to comment on specific plans, but told The Grocer it was looking to diversify its business and improve sustainability by making better use of the 800-acre arable farm on which its sausage factory sits.

It comes after Heck announced plans to build an innovation facility at its Yorkshire HQ with a vertical farm for herbs.

Heck was looking at "all aspects of sustainability across the business", said co-founder Andrew Keeble. The company was considering the viability of growing fava beans on the farm to make gluten-free beer, he added, as the crop promoted good soil health.

"It's very early days but beer would be a great brand extension for us," Keeble said. "We're not sure exactly what direction we will go down, but be assured any beer will taste just as good as our sausages."

Heck is gearing up to launch a chicken frankfurter next week, dubbed the Chickfurter, made up of 97% chopped chicken breast and thigh.

Described by Keeble as a "healthier hot dog", the sausage will go on sale in Morrisons and will be merchandised in the fresh sausage aisles.

"It's part of our ongoing strategy to shake up the meat market and bring a new health-conscious customer in," Keeble said.

Elsewhere, the brand has secured listings in Irish Tesco stores, also from next week. The move, which will be followed by a Continental European launch next year, comes as Heck has also extended its vegan offering in Australia.