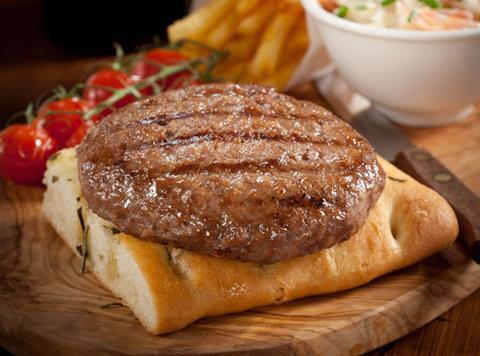 Scottish butcher Simon Howie is launching a Heston Blumenthal-inspired burger onto the retail market.
The Simon Howie Steak Burger is made using Blumenthal's 'noodling' technique, which involves minced steak being layered into honeycombed strands, with each burger cut from a cross section.
Chairman Simon Howie said the technique results in a "more succulent burger" with an "open and supremely tender" texture.
The Steak Burgers contain three different cuts of meat to give the "perfect balance" between lean meat and fat, as well as pepper, coriander and nutmeg.
They have been trialled by Howie's foodservice customers and are being launched in 51 Tesco stores across Scotland on 13 April.
"As an independent business, we've been able to react quickly to put this into practice, perfecting the technique, investing in new equipment and staff training, so that we can widen the distribution of this exceptional burger to the multiple retail market," said Howie.