With the festive season behind us, it's time for confectionery brands to reveal what's in store for Easter. Kicking off proceedings is Mondelez, which has new offerings from its Dairy Milk, Twirl and Daim brands to name but a few. Here's the full lineup of new products for this year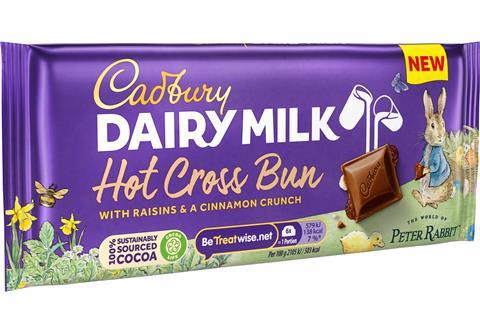 Dairy Milk Hot Cross Bun
Cadbury has taken inspiration from a traditional Easter staple for this seasonal tablet, which joins its range of Peter Rabbit treats. The milk chocolate bar (rsp: £1.49/110g) is studded with raisins and features a cinnamon crunch to recreate the experience of a hot cross bun.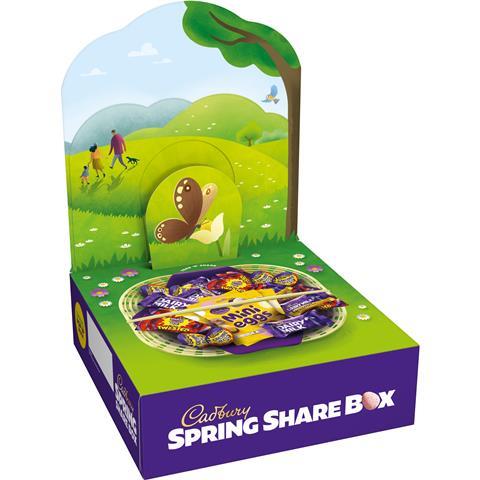 Spring Share Box
For shoppers that can't decide which Cadbury treat to choose this Easter, the Spring Share Box has all bases covered. The sharing pack (rsp: £5.99/450g), which is designed to look like an Easter basket sat in a flowery meadow, features favourites such as Mini Eggs, Creme Eggs and Creme Egg Twisted singles alongside treatsize Dairy Milk bars.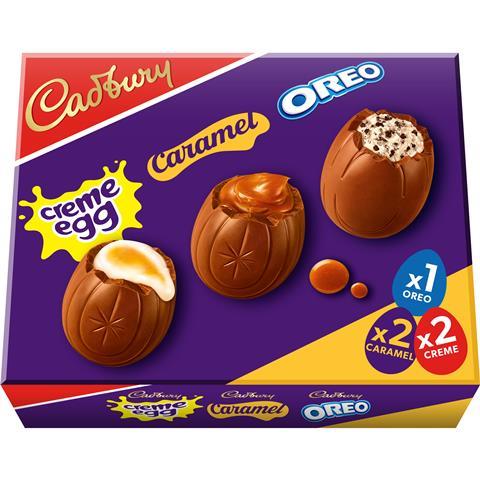 Mixed Filled Egg Collection
Why settle for one type of filled egg when you can have a choice of three? Cadbury's mixed gift pack contains one Oreo, two Caramel and two Creme Eggs (rsp: £3.14/191g).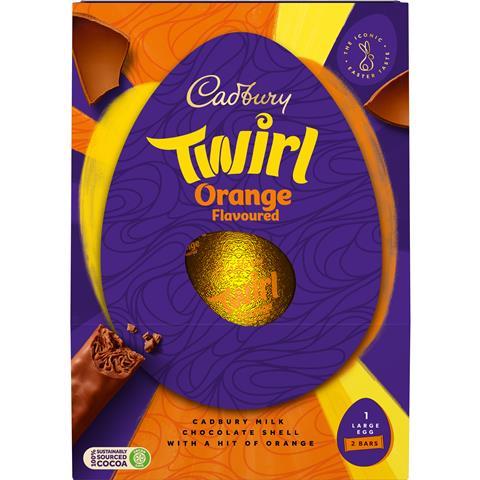 Twirl Orange Large Egg
Twirl Orange put chocolate lovers in a spin when it hit shelves back in 2019. Now, three years on, the zesty treat is debuting in Easter egg format (rsp: £6/241g). The product features a large, orange-flavoured milk chocolate egg and two Twirl Orange bars.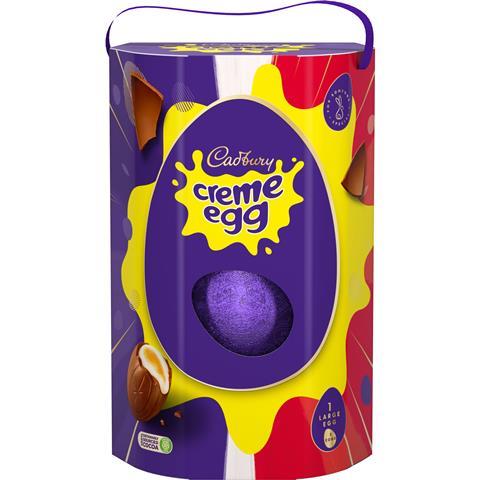 Creme Egg Gesture Egg
A Creme Egg variant is joining Cadbury's range of Gesture Eggs this Easter (rsp: £8/275g), featuring a large milk chocolate shell and three individual Creme Eggs.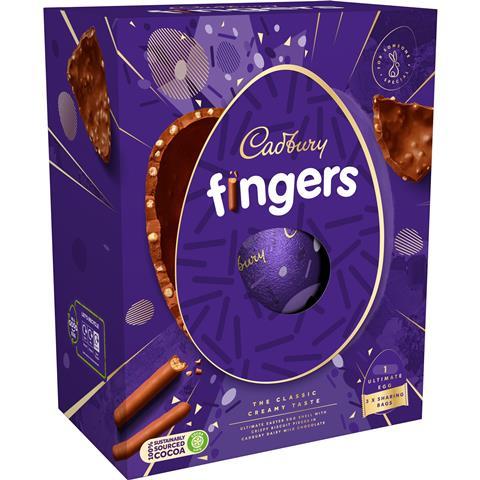 Cadbury Fingers Gesture Egg
Also joining the Gesture Egg lineup is Cadbury Fingers (rsp: £8/212g). The product consists of a milk chocolate 'ultimate egg' studded with crispy biscuit pieces, as well as three sharing bags of Cadbury Fingers.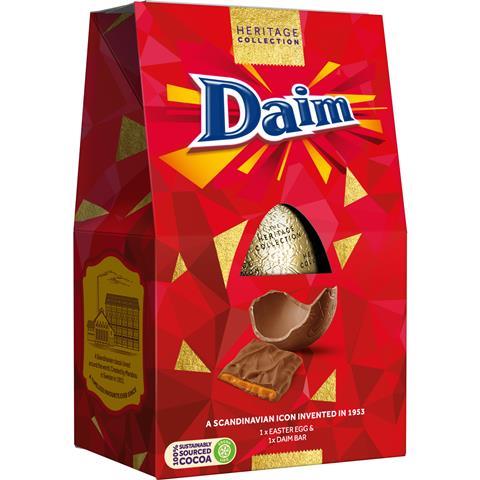 Cadbury Daim Shell Egg
To celebrate what it calls 'a Scandinavian icon', Mondelez is adding a Daim egg to its Heritage Collection this year (rsp: £3.99/138g). This features one bar of the crunchy caramel confectionery alongside a chocolate egg.