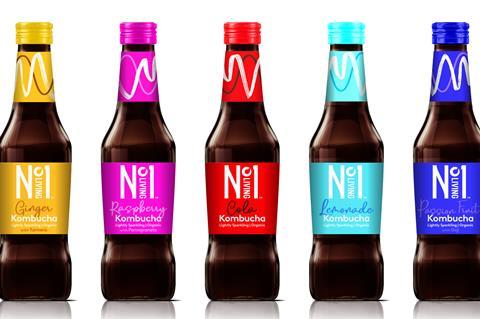 Former rugby union star Jonny Wilkinson is hoping to bring kombucha firmly into the mainstream with the reformulation, relaunch and expansion of his nascent brand.
Wilkinson and his wife Shelley Jenkins launched No.1 Kombucha last spring exclusively to Sainsbury's, as part of the grocer's Future Brands initiative, which supports fmcg startups. They have now renamed it No.1 Living, and have reformulated the probiotic drinks to make them certified 100% organic.
The original low-calorie lineup – Ginger & Turmeric, Passionfruit & Goji, and Raspberry & Pomegranate – has been joined by Cola and Lemonade variants (rsp: £1.95/275ml), as No.1 Living aims to make kombucha accessible and "help as many people as possible enjoy the benefits of living drinks".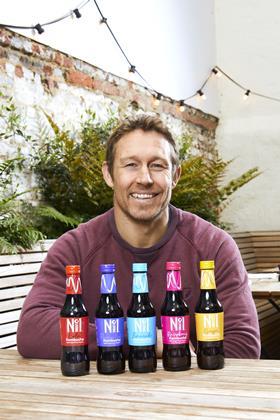 The NPD was "set to transform the perception of soft drinks in the UK" claimed the brand. The new duo was "not only delicious and refreshing, but full of health and wellbeing benefits".
Available from Sainsbury's and WH Smith, No.1 Living's range is made from fermented green tea, which is often believed to be beneficial to gut and mental health. The drinks contain real fruit juice and no artificial sweetener.
Their overhaul comes 12 months after Wilkinson and Jenkins unveiled their kombucha in collaboration with Sainsbury's. The grocer's "focus on health and innovation meant it was a logical choice" for a retail partner, said No.1 Living. The Future Brands team had seen "huge potential" in the gut-friendly drinks.
The opportunities for No.1 Living in probiotic products were "huge" according to CEO Tim Lennox. The brand was "always evolving" he added. "On this journey, there will probably be more flavours, more pack formats, and other types of living products."