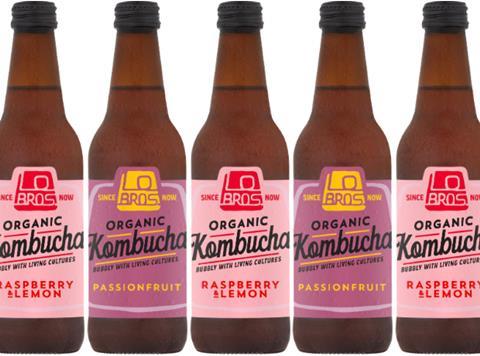 Australian soft drinks brand Lo Bros is set to make its UK debut with a range of low-sugar kombucha sodas aimed at promoting gut health.
Six sparkling variants – Original, Raspberry, Passionfruit, Ginger & Lemon, Apple and Raspberry & Lemon (rsp: £2.39/330ml) – are made with organic kombucha, fruit and sweetener. They promise less than 1g of sugar per 100ml.
Rolling out from mid-May to Planet Organic and Wholefoods, the drinks are "packed full of living cultures that are seriously good for your gut".
Lo Bros was launched two years ago by its owner Soulfresh, a supplier and distributor, which will make the drinks in the UK and distribute them through its recently established British arm.