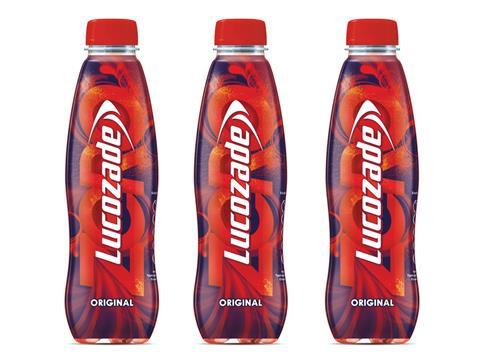 Lucozade Zero is set to trade on the success of its first year with the launch of a new variant and a £7m campaign.
Original will roll out this month, having been "by far the most requested" flavour since Zero's launch last spring, said senior brand manager Charlotte Flook, adding it was worth £77m across the Lucozade portfolio.
It will join Pink Lemonade and Orange in the low-sugar range in 380ml and 500ml bottles, offering 1.7 calories per 100ml – making it the least calorific of the trio. A one-litre format will join the lineup on 6 March.
After landing on shelf in May, Zero amassed £15.6m in value sales during its first six months, making it the 13th bestselling product in the carbonates category last year [Nielsen 52 w/e 8 October 2016]. The range is set to be the subject of £7m push that will kick off next month – an investment 40% larger than at launch.
The latest push will begin with OOH advertising predicted to reach 91% of a target audience comprising women consumers aged 18 to 25. "Low-calorie drinks tend to over-index with women, and we've seen that with Zero," said Flook.
A 77-day trial of three million mini cans will begin in mid-March, along with in-store activation and trialling via Sainsbury's and Tesco. Free samples will also be sent to online shoppers via Morrisons and Tesco – a "great way for getting product into people's hands", according to Flook.
Details of a partnership with an online fashion retailer are expected to be revealed soon – and a second raft of marketing will take place later in the year to promote the Original variant.