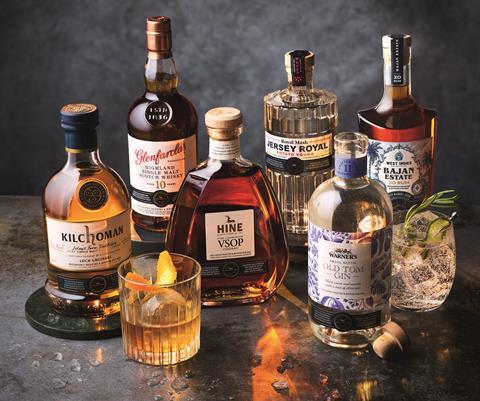 M&S has launched a new selection of own-label spirits made in collaboration with distilleries from the UK and overseas.
The new collection of spirits included "top-of-the-range" vodka, gin, rum, whisky and cognac, as well as two Irish cream liqueurs, the retailer said.
They would offer "unrivalled quality and exceptional taste" and carried the name of the distillery they were made at, alongside "the M&S Collection quality seal", it added.
The six-strong range of M&S Collection spirits is: Jersey Royal Potato Vodka (made by Royal Mash), Old Tom Gin (Warner's Distillery), Bajan Estate XO Rum (West Indies Rum Distillery), Highland Single Malt Scotch Whisky (Glenfarcas Distillery), Islay Single Malt Scotch Whisky (Kilchoman Distillery) and Fine Champagne VSOP Cognac (Hine).
Completing the line-up are a duo of M&S Collection Irish cream liqueurs in Tiramisu and Millionaire's flavours.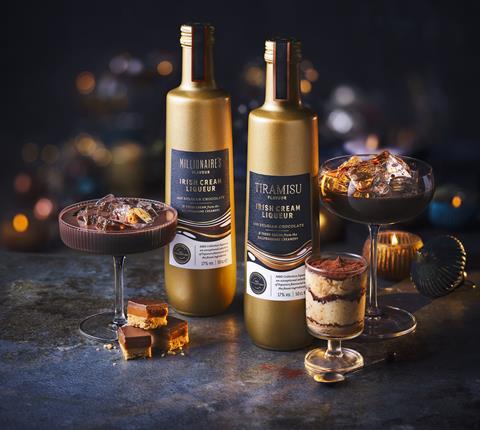 The spirits carried an rsp of between £30-40 for a 70cl bottle, while the two liqueurs were priced at £12 per 50cl bottle, M&S said.
Creating the range had been "a real labour of love," according to Jenny Rea, lead product developer for spirits and liqueurs at M&S Food.
"Each of these exclusive collaborations has been the perfect partnership, leveraging the experience and unrivalled expertise of these renowned distillers while reassuring customers with the M&S Collection seal of quality that they already know and trust," she said.
The new Irish cream liqueurs were "on-trend flavours" that were "amazing drizzled over ice cream, poured over cheesecake or creamy desserts, or used in a boozy affogato or hot chocolate", Rea added.