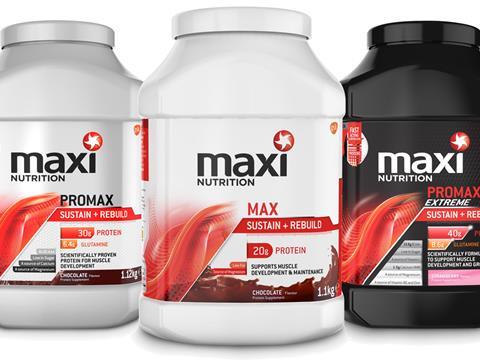 GSK has reformulated its MaxiNutrition powder range with a 'unique' ­triple-protein formula.

The updated powders, available from next week, have been changed from being 100% whey to containing a mix of three proteins - whey, milk and soy.

The formula, which GSK claimed to be a category first, provided proteins that "start to work fast and last for hours", said category marketing director Craig Read. It is being introduced across MaxiNutrition's Promax & Promax Extreme, Cyclone, Progain & Progain Extreme and Promax Lean ranges.

MaxiNutrition has also ranged its products by protein content to make the fixture easier to navigate.