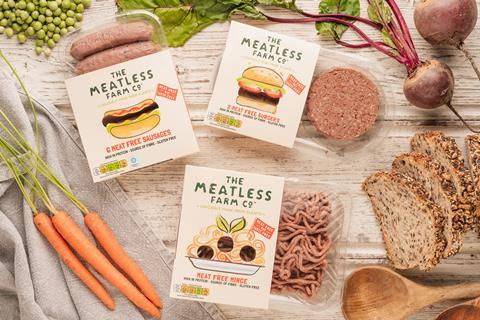 Meatless Farm plans to launch a swathe of NPD over coming months – and is eyeing ambient and convenience foods as its next target.
The plant-based brand, which recently switched up its recipes and moved into frozen for the first time, planned to launch some 12 SKUs over the next six months, its founder and CEO Morten Toft Bech told The Grocer this week – though he did not make clear whether these would all hit the shelves of UK retailers.
Convenience was a priority, he said, because "if people are shopping more for home eating, it's going to be important to make dishes easily available for them".
Shoppers could also expect more recipe changes for its core products as the brand's technological capabilities improved over the coming months, he added.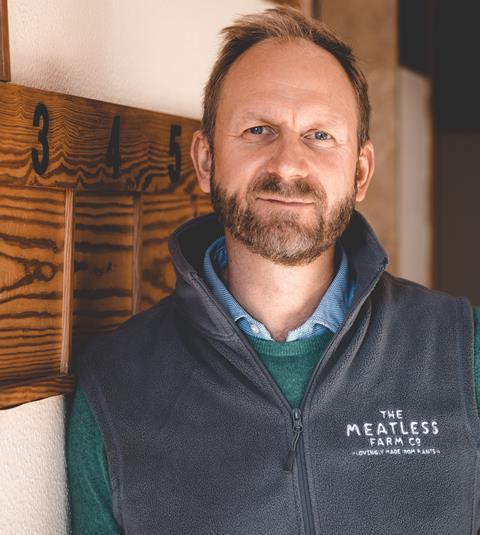 "The products are going to get cleaner, better and healthier, and they will also be much closer to meat. If you give it another 12 months compared to where the product is now, it's going to be very different.
"Our mince meat, we constantly try to make it a better product and have a whole food scientist team employed to do exactly that… there's a lot more a company like Meatless Farm can do because of the access to capital we have now."
Indeed, it comes as Meatless Farm netted a $31m (£24m) cash injection from a mixture of new and existing investors last month, in a funding round to support its growth plans in the UK, Europe, the US and Asia.
Plant-based sales in the UK have surged during the coronavirus pandemic, spiking 18.4% over the 12 weeks to 14 June, with NPD delivering a significant chunk of that growth [Kantar]. However, meat and poultry sales surged too – rising £414.4m over the 52 weeks to 9 August [Kantar].
Yet Toft Bech said he was less worried about competition from the traditional meat sector than from "cheaper plant-based private label".
"We run the risk that people try something they buy because it's cheap, and try bad plant-based and then won't go back and retry with ours or other quality competitors, and become a lost consumer."
He said he expected to see consolidation in the UK plant-based market. "We are at a certain size where we are a contender for consolidation because there are certain things you can do as Meatless Farm now that you can't do as a startup like we were four years ago.
"I think Meatless Farm will look at itself as a consolidator in that space and work together with upcoming companies."
This could be "via making investments or it could even be making a few acquisitions", he said.