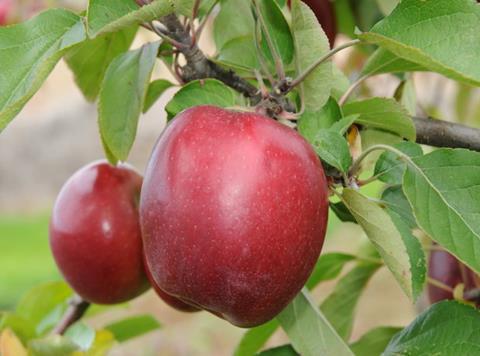 Avalon Produce has developed another new apple variety as part of its partnership with Tesco.

The Kent grower has planted 4,500 trees of the Cabaret apple after it was picked by Tesco technical manager and 'apple master' John Worth.

Michael Joyles of Avalon said Cabaret was developed over many years of trial work and would likely hit shelves in a couple of years. "This continues the commitment and work with Tesco to deliver great products to delight the consumer and to bring new products to market," he said.

Worth described the Cabaret as a "fantastic innovation" that was "certainly one to look out for in the future".

Tesco launched new Avalon apple variety Kentish Kiss in stores late last year.