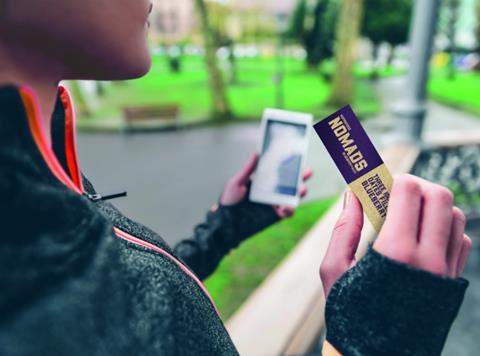 New snack brand Nomads has made its debut with the introduction of a three-strong range to tap demand for healthier on-the-go options.
Available now, the lineup comprises dates filled with superfoods such as chia seeds, blueberries and acai berries – which the brand claims is a UK snacking first.
The NPD is made with the Saudi Arabian sufri date, a slow-growing variety chosen for its "distinctive" texture and flavour of soft caramel. The fruit is picked and processed by hand – avoiding mechanised processing that "can make the date mushy".
Variants are Chia Seed & Almond, Blueberry & Acai, and Original Premium Pitted (rsp: £1.79). They have been launched in response to demand from "a fifth of UK snack buyers for healthier, eat-on-the go, gluten-free snacks", according to Nomads.
The new range brought dates "bang up to date for today's modern consumer", said the brand's developer Gervase Fay. "By creating Nomads, we have introduced a product that is distinctive and exciting."