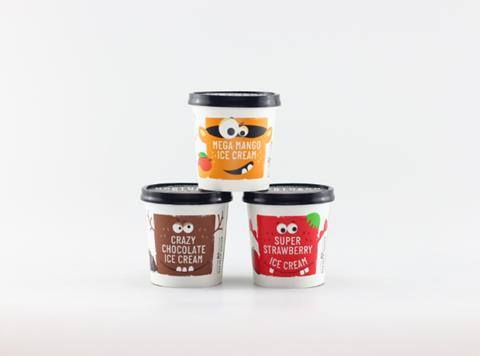 Leeds ice cream brand Northern Bloc has boosted its portfolio with a children's range that contains no refined sugar.

Aimed at "cutting through the noise in a market saturated with sugary mediocrity", Little Bloc is sweetened with fruit sugar and comes in three variants: Super Strawberry, Mega Mango, and Crazy Chocolate. Each 120ml tub is low in sugar, with 8g per 100g – compared with an average of about 22g for other brands.
Little Bloc – developed by award-winning Italian chef Manolo Imperatori – has been soft launched in theatres and attractions in the north of England, and is expected to be in the mults' frozen aisles next year.

The NPD came in an effort to create "some hype around kids' nutrition", said Northern Bloc director Josh Lee. "It was so important to us to reduce sugar levels."

Northern Bloc's core range of ice cream tubs is set to be listed by the Co-op, as well as already being sold at Bolton Abbey Estate, Yorkshire Sculpture Park, Leeds Grand Theatre and West Yorkshire Playhouse, with flavours including Chocolate & Sea Salt, Ginger & Caramel, and Black Treacle.